Call it insane or fitting, but our 10,000-square-foot barn facility was built in 1934 from old-growth pine. The exposed wood beams frame the inside, and the wood floors show the scars and stories of decades and hundreds of cars.
Oh, the stories this place could tell. From Brass Era to muscle car, Ferrari to Ford, three cylinders to 12, this place has seen it all.
How many times has it witnessed a 4 a.m. finish before the transport truck for Pebble Beach or Amelia or Cavallino arrived? (You can hear guys exhaustedly asking, "When's the truck coming?" as every second will count.) How many dyno parties has it hosted, with everyone searching for the meanest car around?
How many times has it heard the call go out, "Anyone smell anything burning?" (Wood building, remember?) "All clear. Jim is downstairs burning out A-arm bushings."
Whew.
I couldn't think of a more fitting place to work on classic and vintage cars than in our vintage building, even with all of the "issues" a wood building presents when mixed with welding, superchargers and race fuel! This place is certainly unique.
And so are the cars we have seen–and the history they represent. There are times I come in and am humbled and awed by the array of cars we have the privilege to look after. Great cars, great building, great staff and great clients: What more could you ask for?
Our Facebook page is sort of like a diary. For more great pictures and "a year in the life of our shop," check out our facebook page.
Jason Wenig's Shop Tips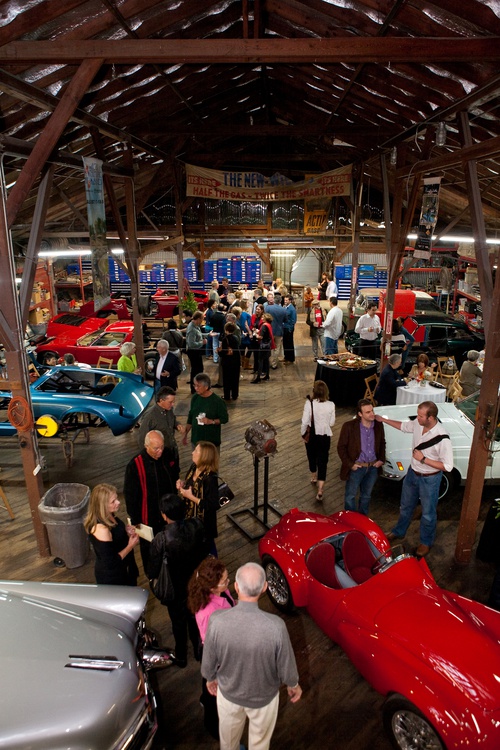 Never underestimate the importance of the proper tool for the job.
Cars have souls. They give out what you put in.
When everything is seemingly going wrong, don't panic. Panicking usually doesn't help the situation. Sell (or donate) good used parts back to the community. Help someone else save a classic who might not have the resources that you do.
Stay on top of keeping your shop/area/project clean and organized. There is a mess tipping point that is tough to get back from once crossed.
Take pictures of everything you take apart. Especially with digital cameras, there is no excuse to not have tons of pictures from every angle.
Remember, the gremlins are always watching–living in the rafters. They can and will mess with you whenever they get the chance. Work hard at not giving them the chance.
Ethanol gas sucks.
This story ran in an old issue of Classic Motorsports. Want to make sure you're reading all the latest stories? Subscribe now.
Thanks
Thank you again to our shop contest supporters:
Battery Tender
Chubb Collector Car Insurance
CRC Industries
Eastwood
Comments
View comments on the CMS forums
You'll need to log in to post. Log in