The TV series The Avengers prominently featured a Lotus Elan, and, from seasons 5 to 6, this was that car. At the end of that season, the production company gifted it to Diana Rigg, the actress who played Emma Peel.
The seller says the car is "often described as an S3-SE but is, in fact, a high-spec standard pre-airflow car with the four bolt-crank, rope seal and blue cam-cover engine. It was, however, fitted with knock-on wheels and polished sill trims similar to the SE. It was finished from new in Jaguar Opalescent Blue and has been faithfully repainted in the correct shade during its recent restoration."
In addition to its provenance, this Lotus Elan has only 2552 miles, which the seller believes to be accurate.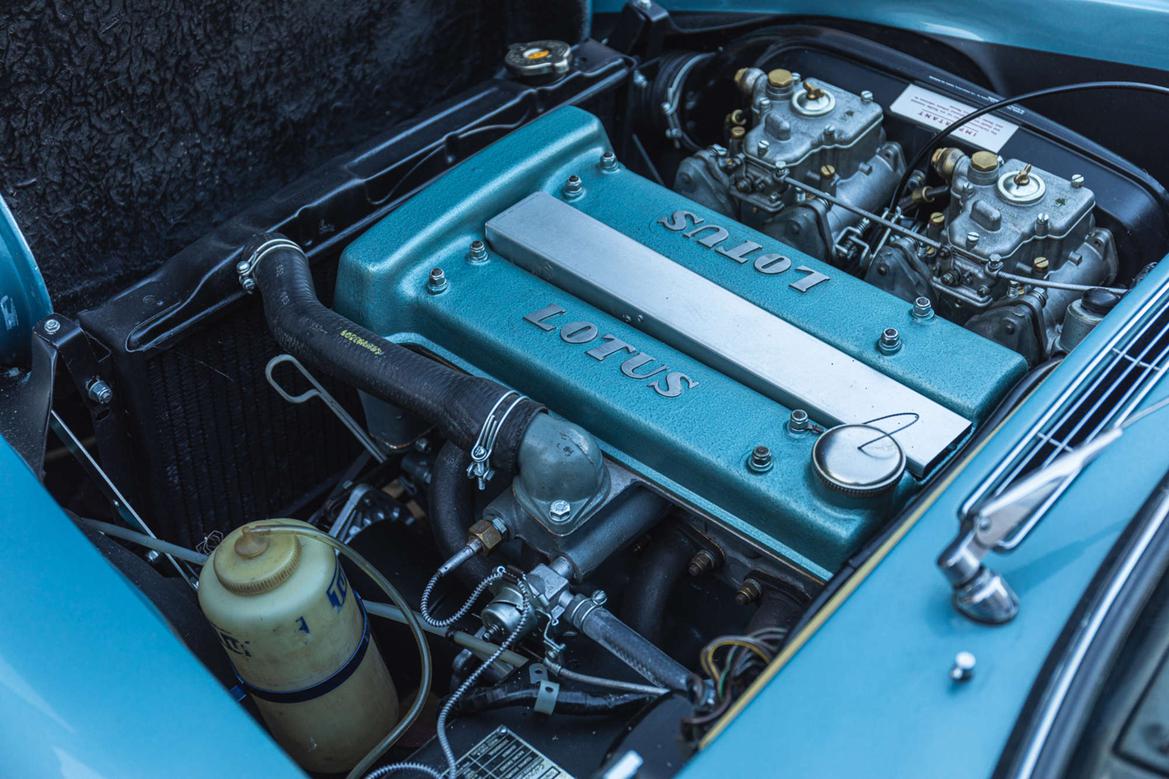 Find this 1966 Lotus Elan S3 for auction from Silverstone Auctions, with an estimated winning bid of £80,000-£120,000 (approximately $98,600-$148,000 USD).
More like this
Comments
View comments on the CMS forums
You'll need to log in to post. Log in