You may have seen my thread in which I outlined our plans to build a Model A Roadster pickup.
http://grassrootsmotorsports.com/forum/build-projects-and-project-cars/1929-ford-model-a-roadster-pickup/61707/page1/
Well, that idea has been squashed and the new plan is to build a Model A Speedster, powered by an 8BA Flathead V8, and run it in The Race of Gentlemen.
I felt that a new thread was in order.
Our Flatty is at the machine shop. All the new goodies that Dave bought for it have arrived and are awaiting installation. I had already purchased a very good 1929 Roadster cowl around which to build the car and the next step was to find a chassis.
I looked at a bunch of cars and parts, but couldn't find anything that seemed to fit the bill. There was a local car that I have known about for the past few years. It was exactly three miles from my house and I drive past the house often, always hoping to find someone outside so that I could stop and ask if they would be interested in selling it. That never happened and I was moments away from buying another car. Finally, I decided to drop a note in the mailbox. A few hours later, I got a phone call. I was invited to take a closer look the following day. A deal was struck and this morning, I dragged home my dream-pile.
It's a 1928-29 Ford Model A Tudor and it's remarkably solid for its age. Loading and transport were fun and uneventful, with the help of my trailer, The Enabler, and a cheap Harbor Freight winch. Surprisingly, the ancient tires had air in them and the wheels were free to turn.
Dave represents the brains of the operation, and here he is overseeing the upload.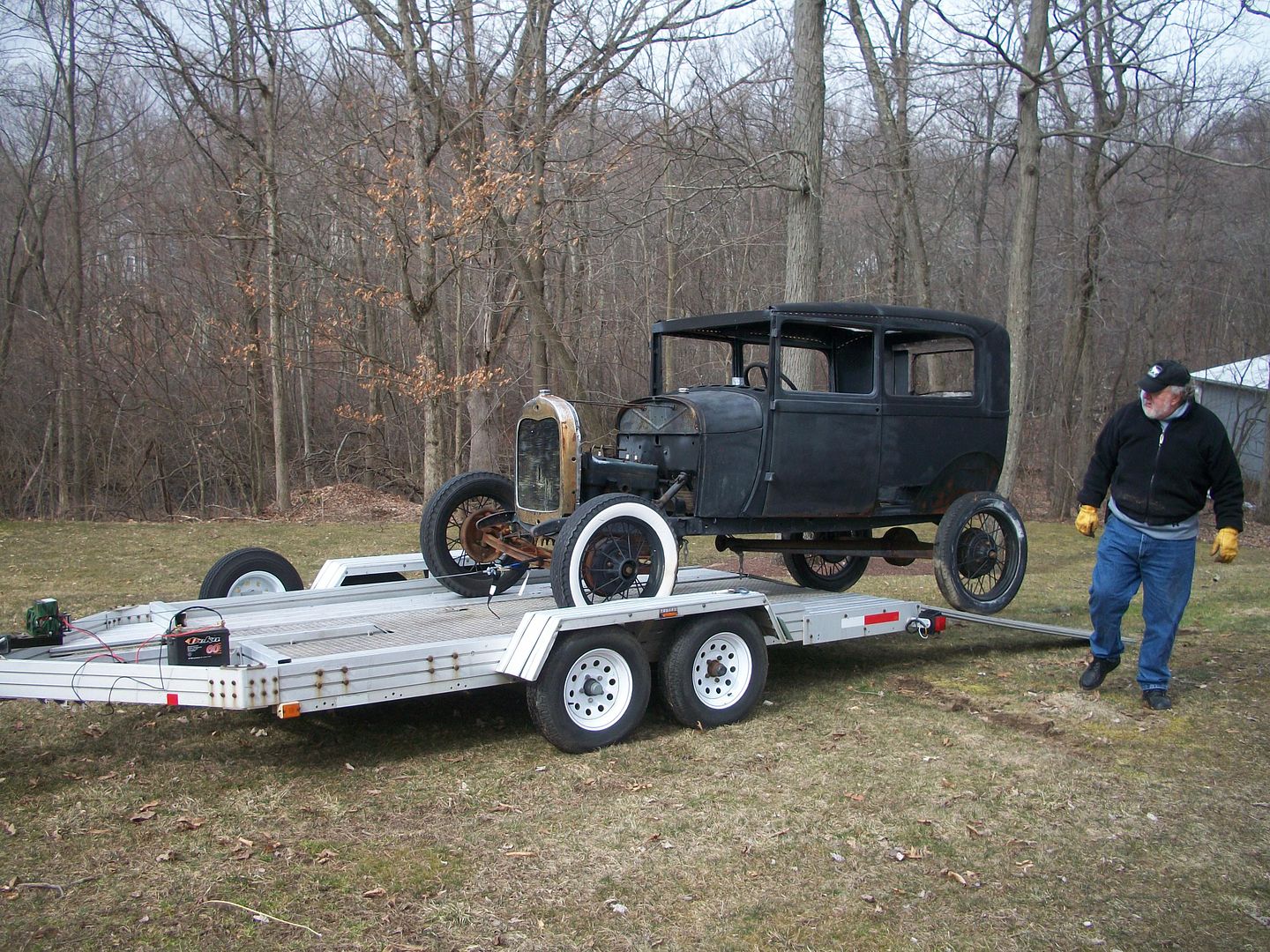 With the little car secured to the trailer, we made the short trek to Dave's shop; home of an overhead crane, sandblaster, a Bridgeport mill, lathe, welders and various other implements of reconstruction.
As much as I love Model A Tudors (and this is a pretty good one), this is going to be a chassis donor for our Speedster. We'll be using an original Roadster cowl, and fabricating everything from there on back. The body will be removed and sold, hopefully to someone else headed to the ROG. We're not exactly sure what's going to become of the original four cylinder ("Banger") engine yet, but we have a few ideas.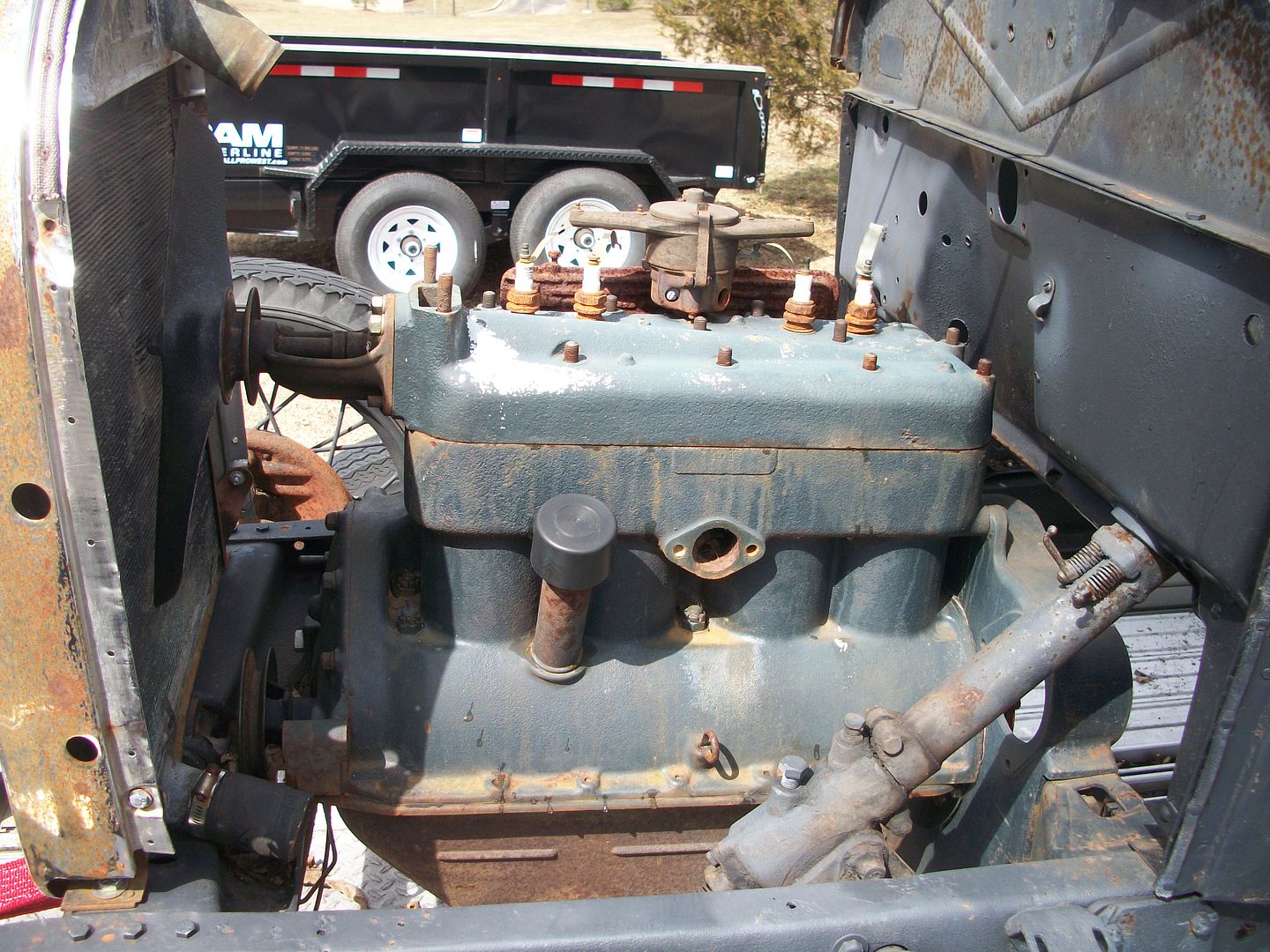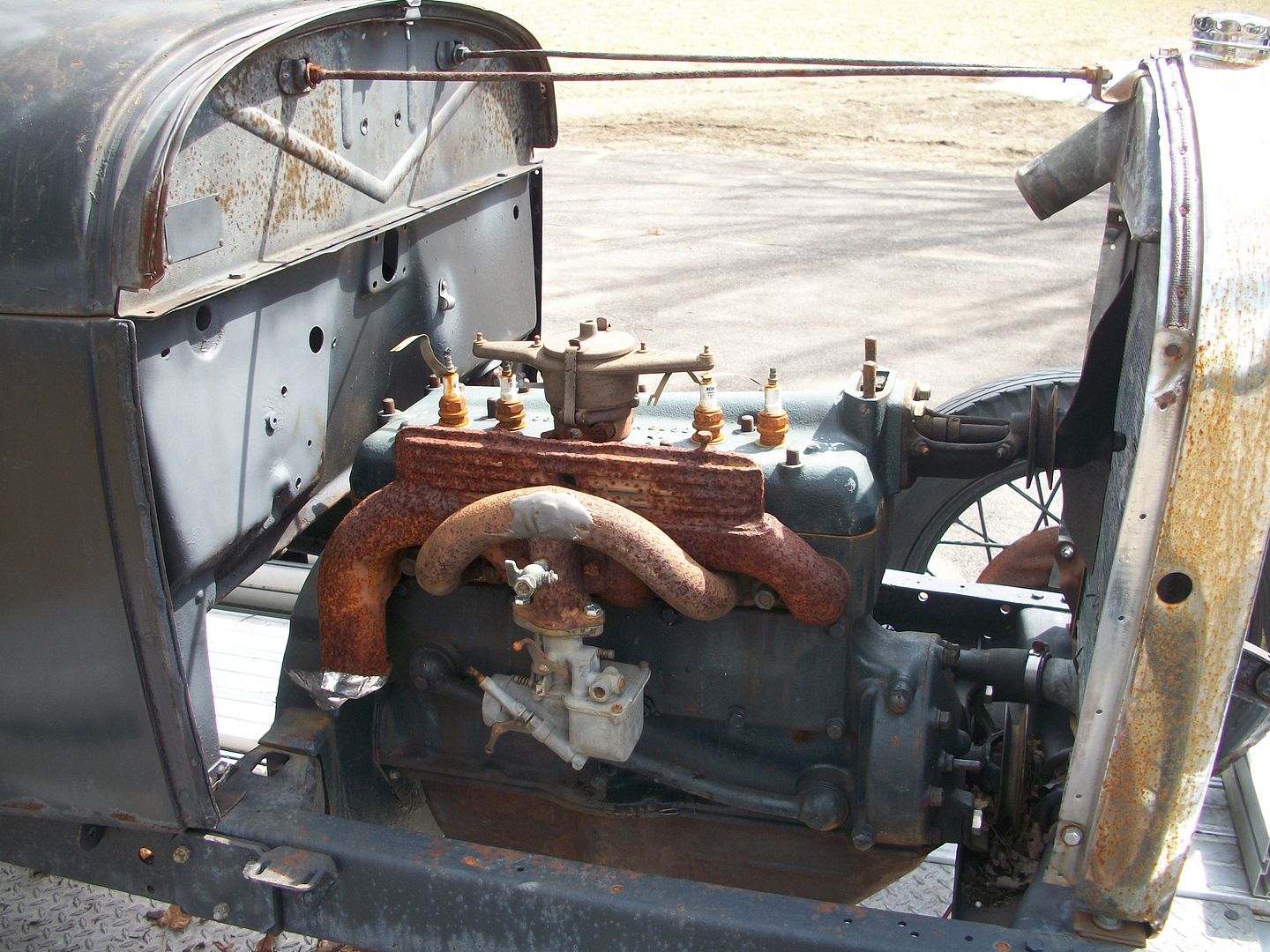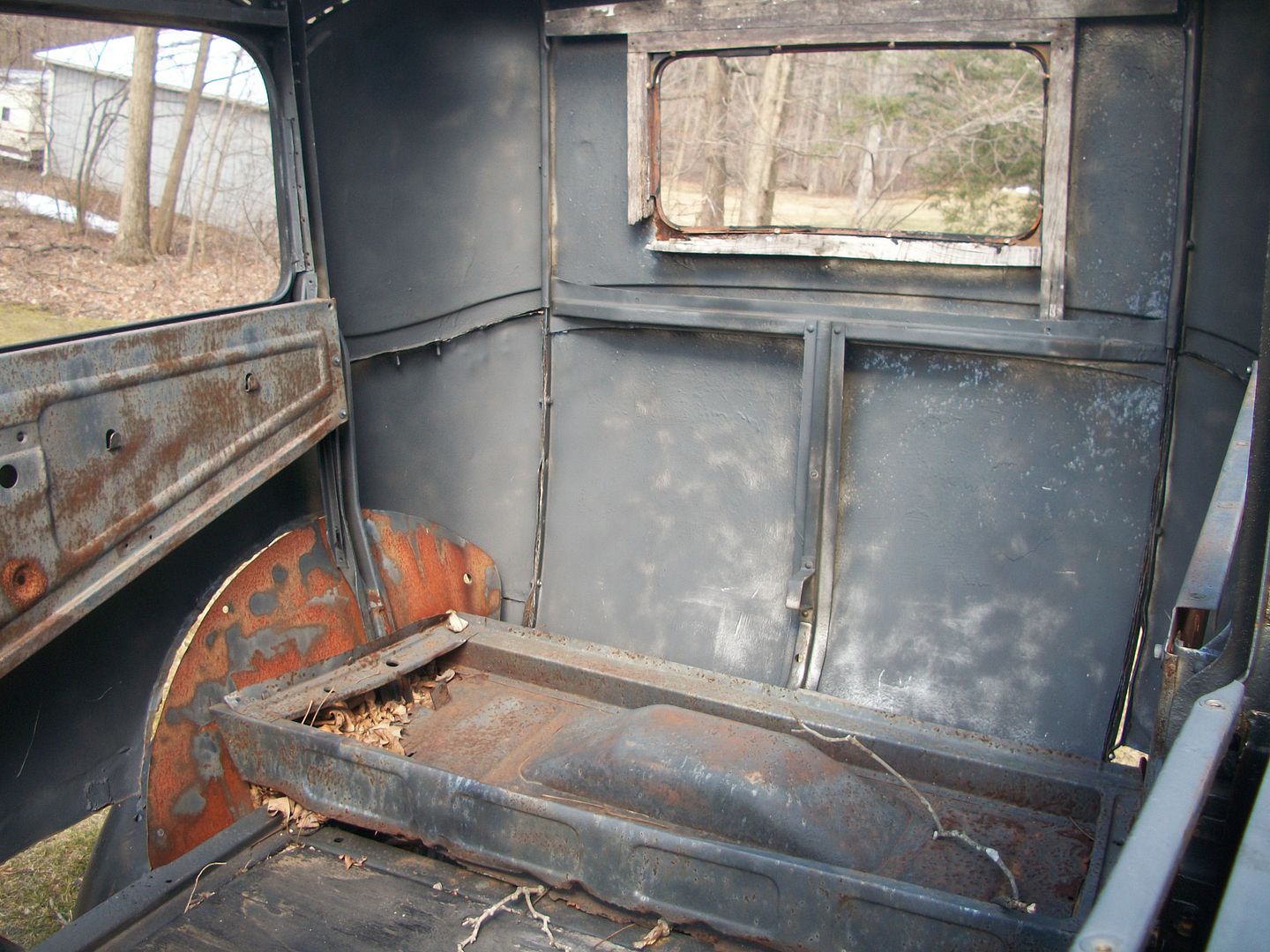 And of course, here's the Roadster cowl: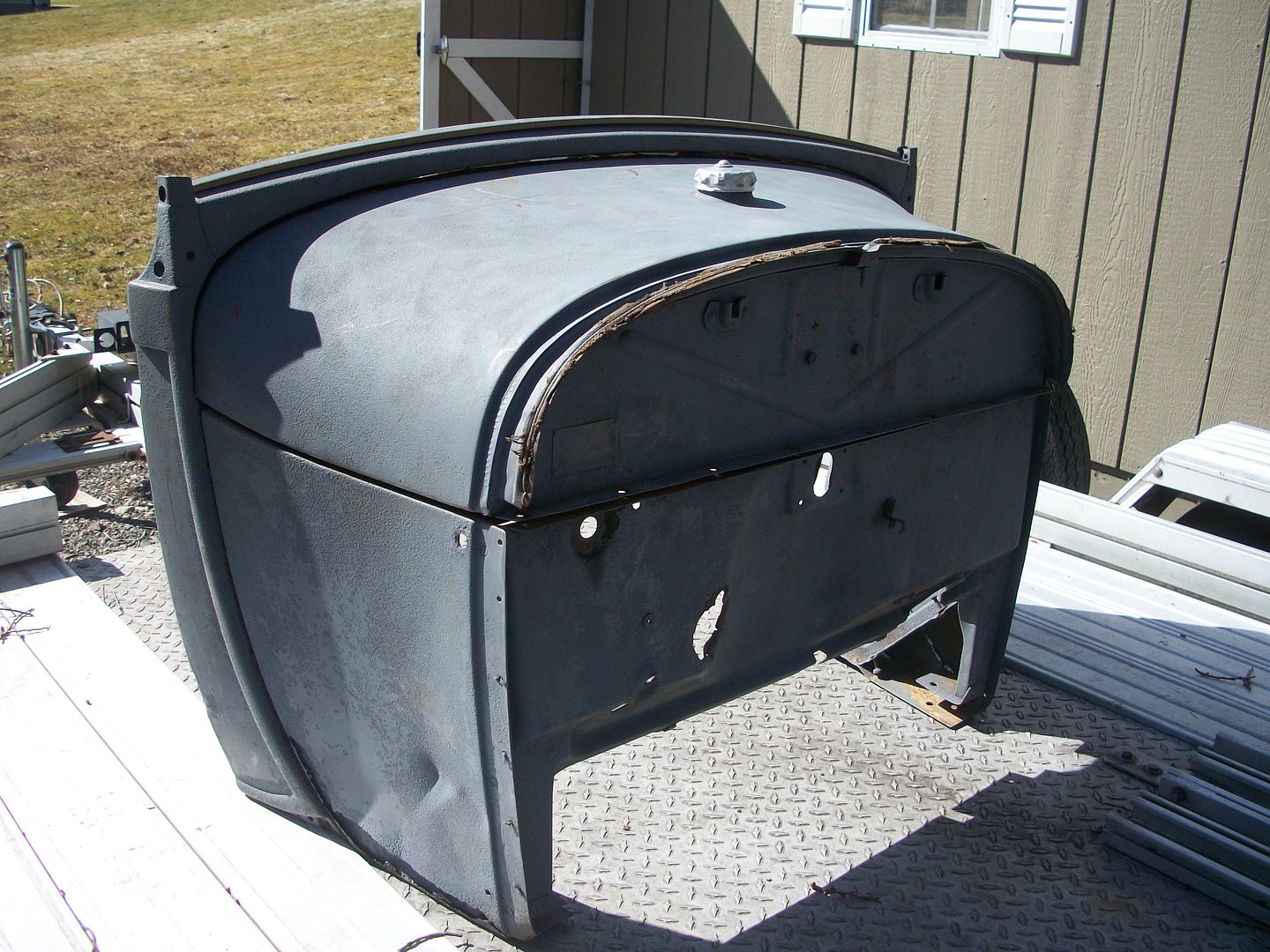 The goal is to end up with a fenderless, V8 Speedster that looks something like this one from the front...
...and this from behind...

...with a bunch of our own ideas mixed in along the way.