If you follow my Rally RX7 thread, you know that we nearly beat it to death at Magnum Opus, and as such I've been looking for something a little more robust, a little safer, and probably a little faster as well. So I bought this: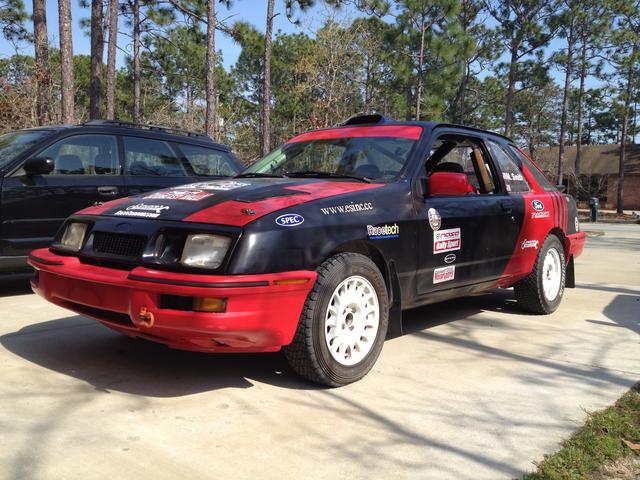 It was only about 10 hours away, and I was planning to hit the road to pick up an RX7 engine anyway, so I made a weekend of it and picked it up.
The car is pretty well built, has a good cage in need of some small updates, came with a bunch of parts, and a fancy JVAB suspension with a lot more travel than the RX7's HotBits stuff. It also only has 6 rallies in the logbook, the last of which was Sandblast 2008, and it still wears the stickers from that event.
Since Sandblast 2008, not much has happened to the car. It has mostly been sitting and slowly leaking oil from the turbo drain line- running occasionally to keep everything alive. I am trying to have it ready for Black River Stages in September, although the RX7 is running and has been welded back together where needed so I have it as backup.