Hey there GRM, I'm a long time lurker, but this is probably my first real thread. I've been loving E36 M3s since high school (10+ years ago), but it wasn't until my E28 rallycross car (build thread) got rear ended by a tractor trailer that I finally had a good opportunity to pick one up.
RIP E28, you were loved.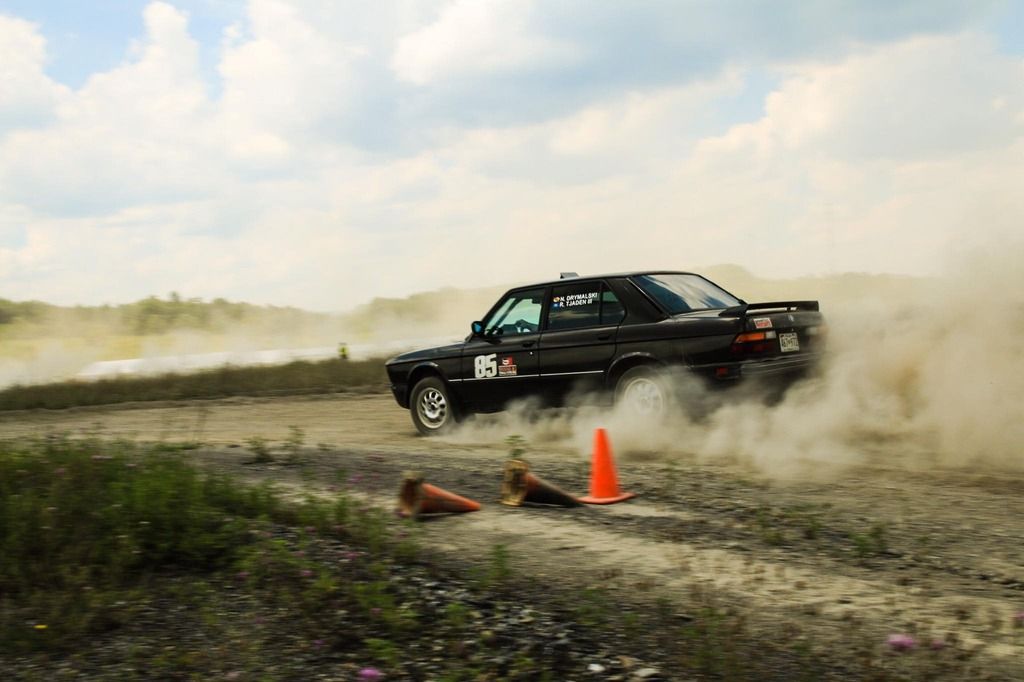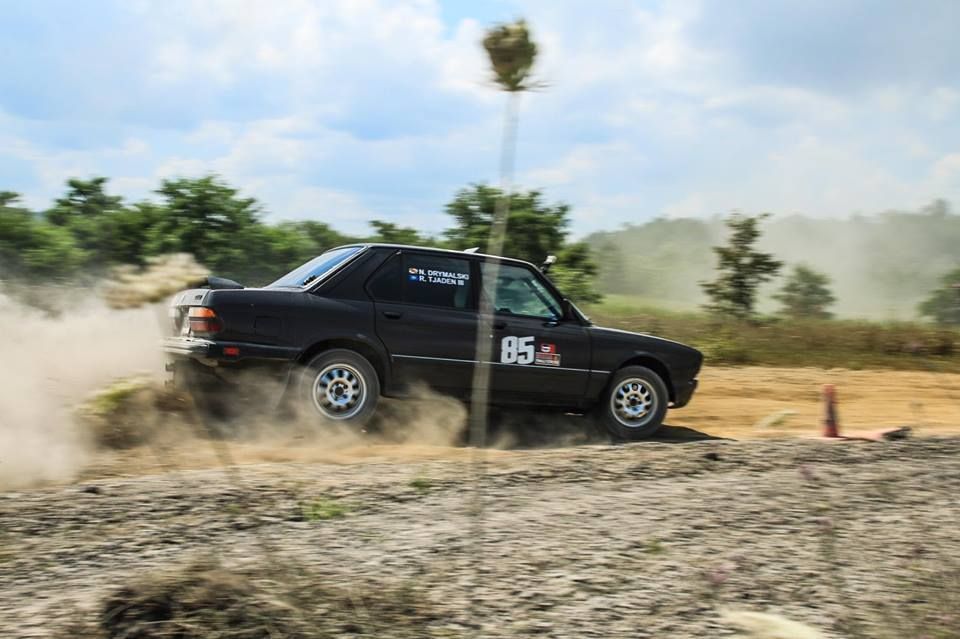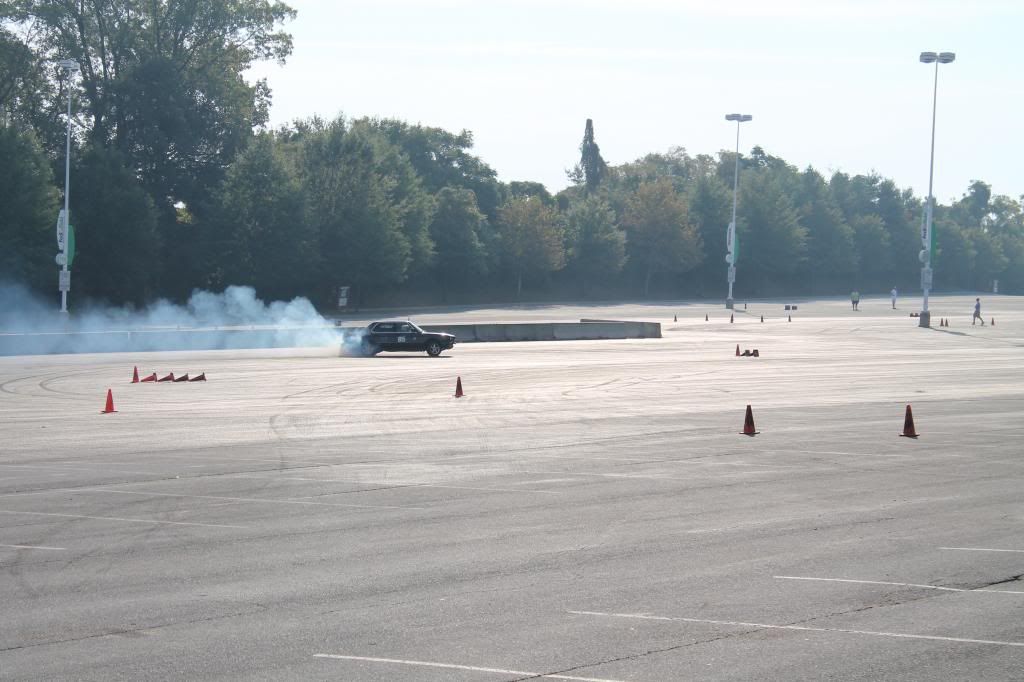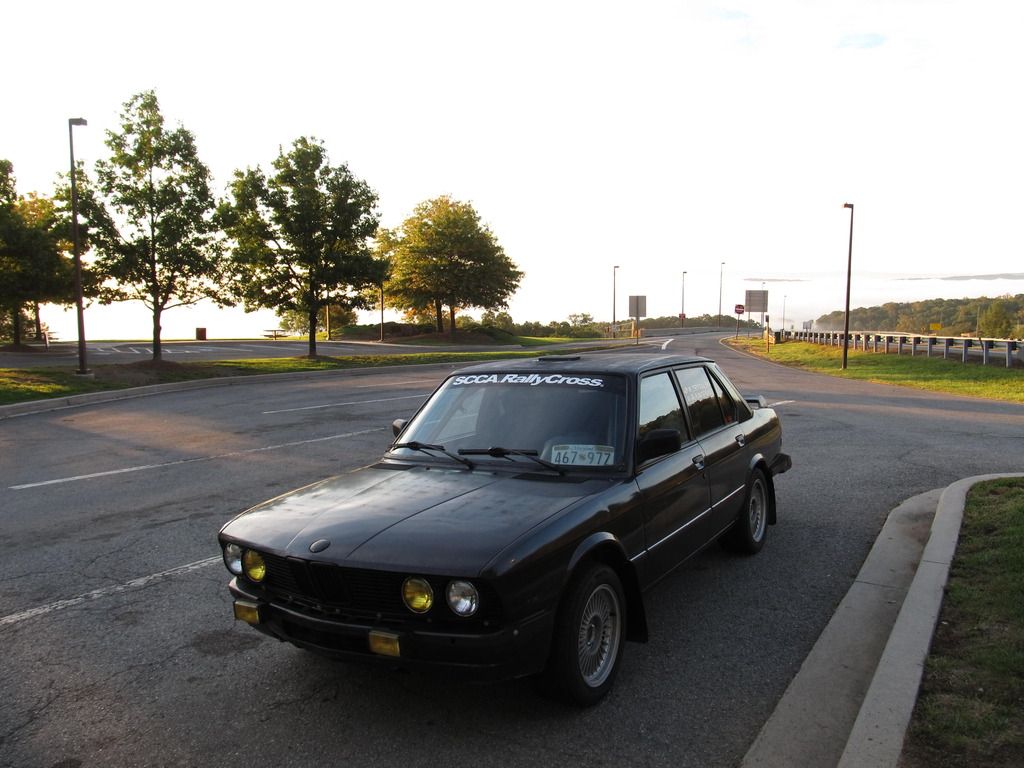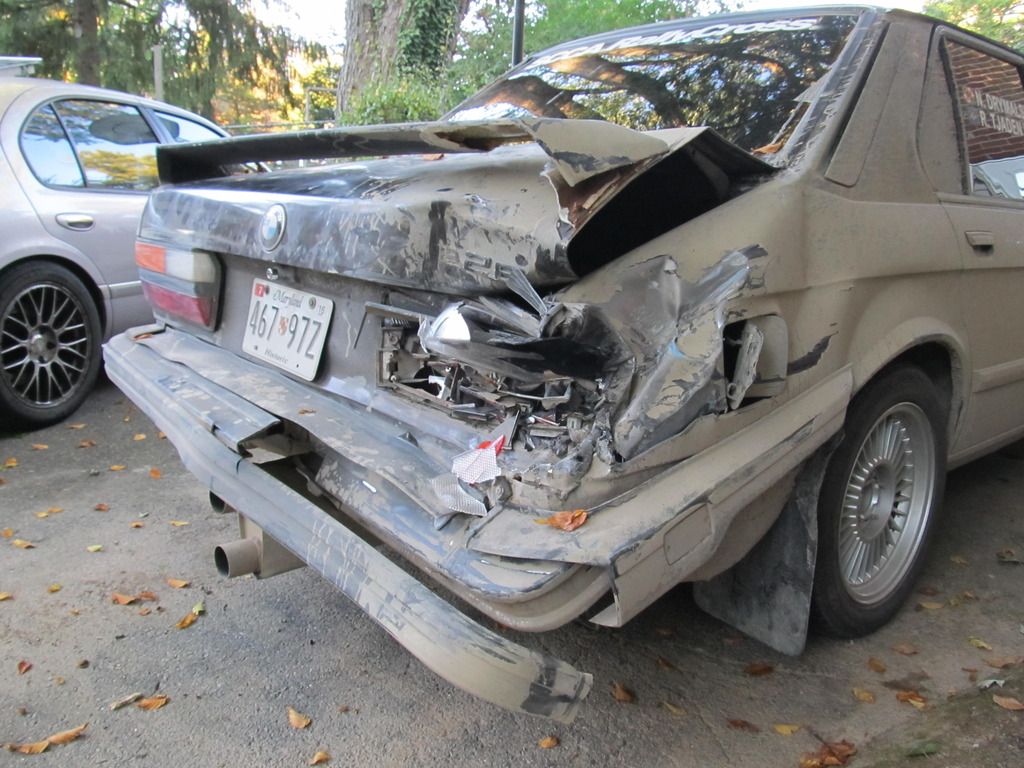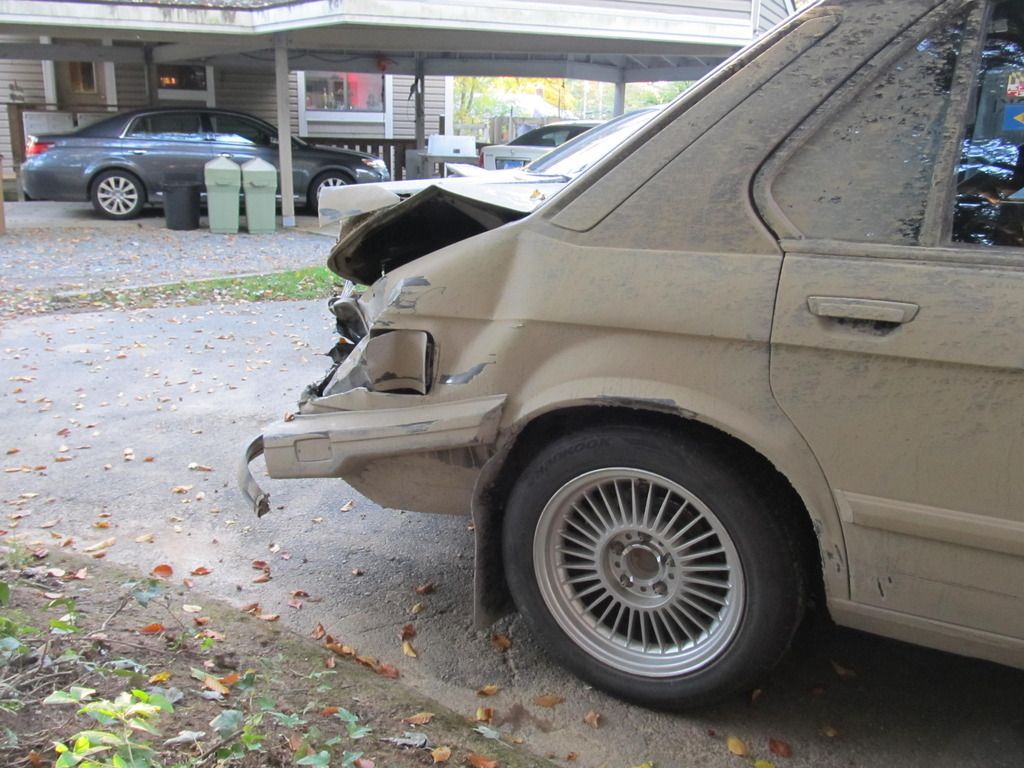 Except I wouldn't be building it for auto-x/track like I imagined, but rather for rallycross! It turns out that one of the guys in my class at Solo happened to be selling a silver 98 M3/4/5, and he was only asking $4,000! I wanted the sedan because it's much easier to get wheels into the back seat, and silver is pretty cool, so it really got my attention.
Here's the seller's description, "it's a pretty nice car, but it's got high miles (220k) and burns some oil.....it's got bilsteins, hawk brakes, brand new TR motorsports rims (tires are shot), UUC short shift kit, aluminum flywheel, newer clutch, aluminum radiator, new overflow tank, Dinan strut tower brace, projector Depo headlights with HID, M50 manifold, Conforti intake, cat back, AC Schnitzer pedals, new driveshaft & guibo, etc. it has a couple tiny bubbles on the rear fender lip and a spot on the roof that could use a respray."
A page of maintenance history for his two years of ownership showed things like coolant, trans and diff fluids, oil temp gauge, clutch delay valve and spring, rear ABS sensors, reman starter, new/used front door panels, thermostat, shifter linkage rebuilt, CCV done, replaced all dead bulbs in OBC, power steering hoses, all dead bulbs in instrument cluster, oil filter housing gasket, exhaust gaskets, O2 sensor, coolant level sensor and connector, CSB to go along with the new driveshaft, and much more.
I had test driven a water damaged E36 M3 and a super beat E36 328i, but both were disappointing. When I drove this M3, it felt more like my buddy's auto-x prepped M3, and I loved it! The motor pulled hard from 1500 to 6500, the shifter felt pretty good for a BMW, the exhaust had a nice note but wasn't too loud, and the steering was so tight that I had to have it. A thorough inspection with the car on his full size lift revealed minimal rust and minimal fluid leaks. A week later it was in front of my house, and I've been feverishly planning my build ever since. But before I get all serious, here are some pics!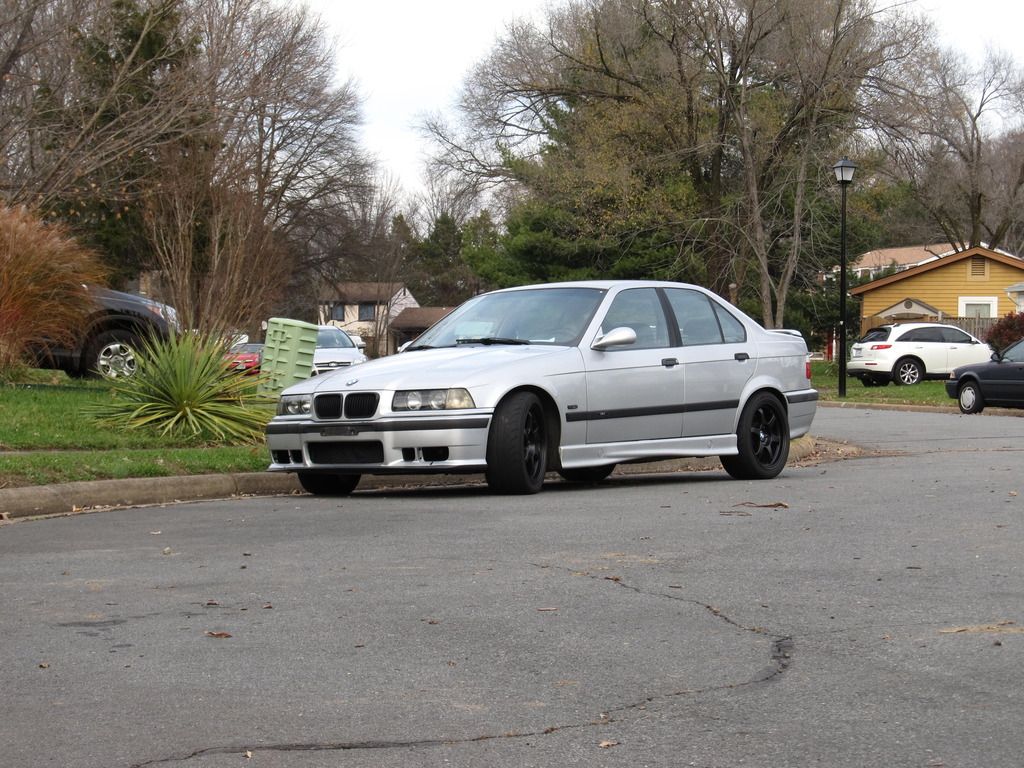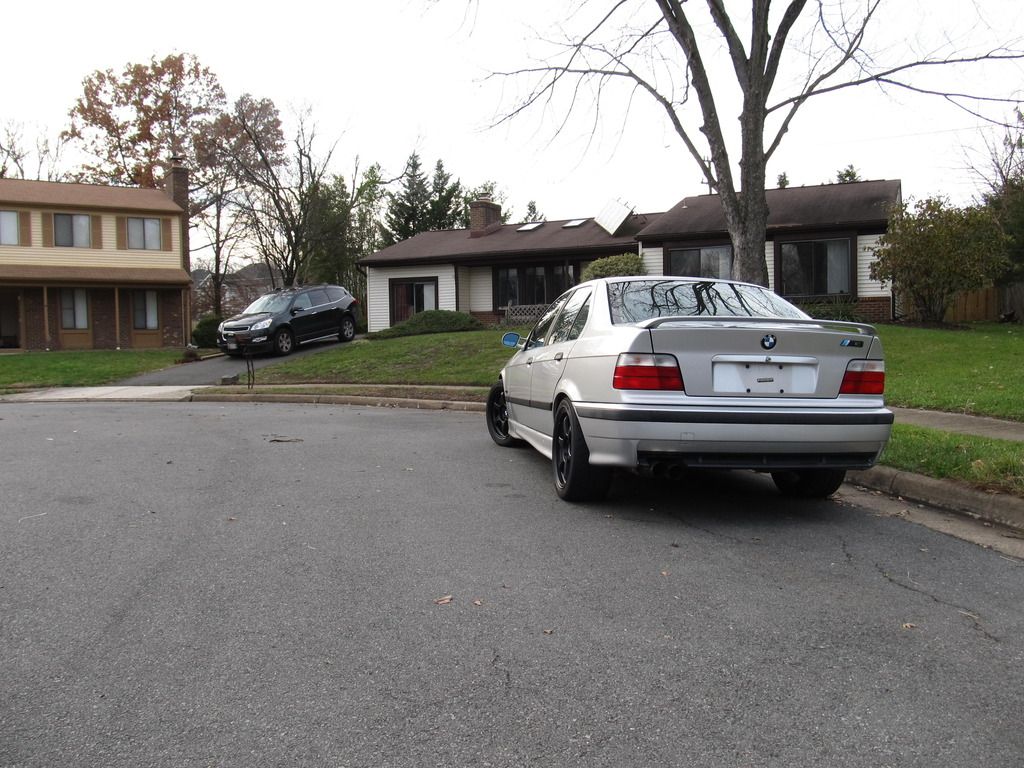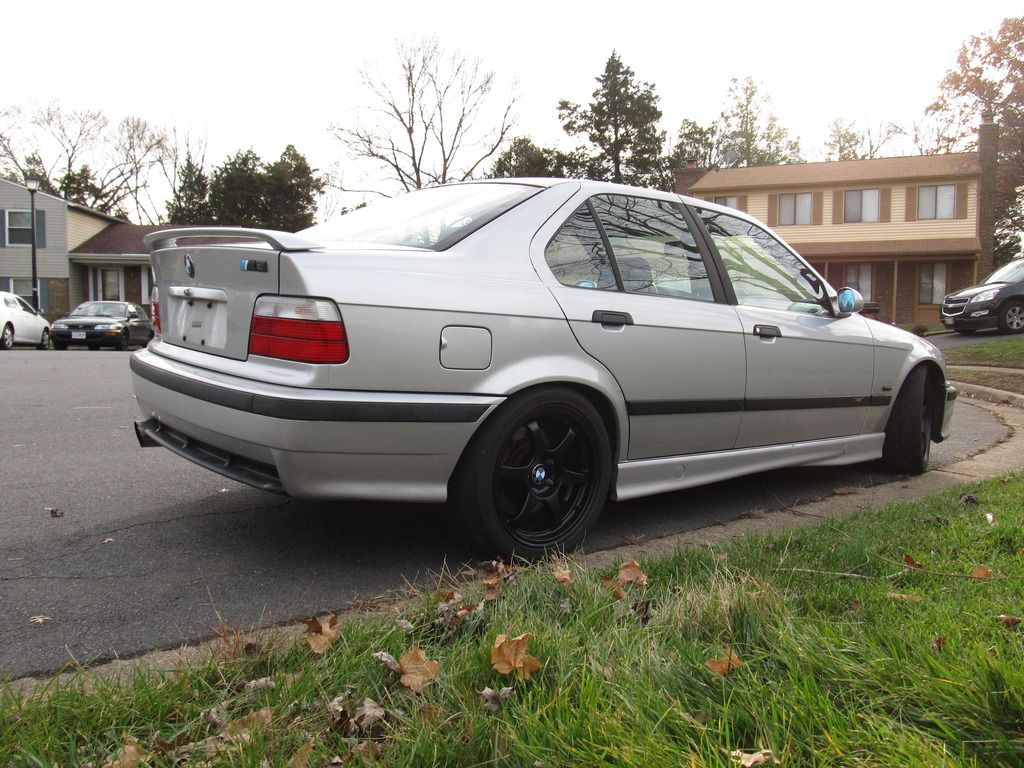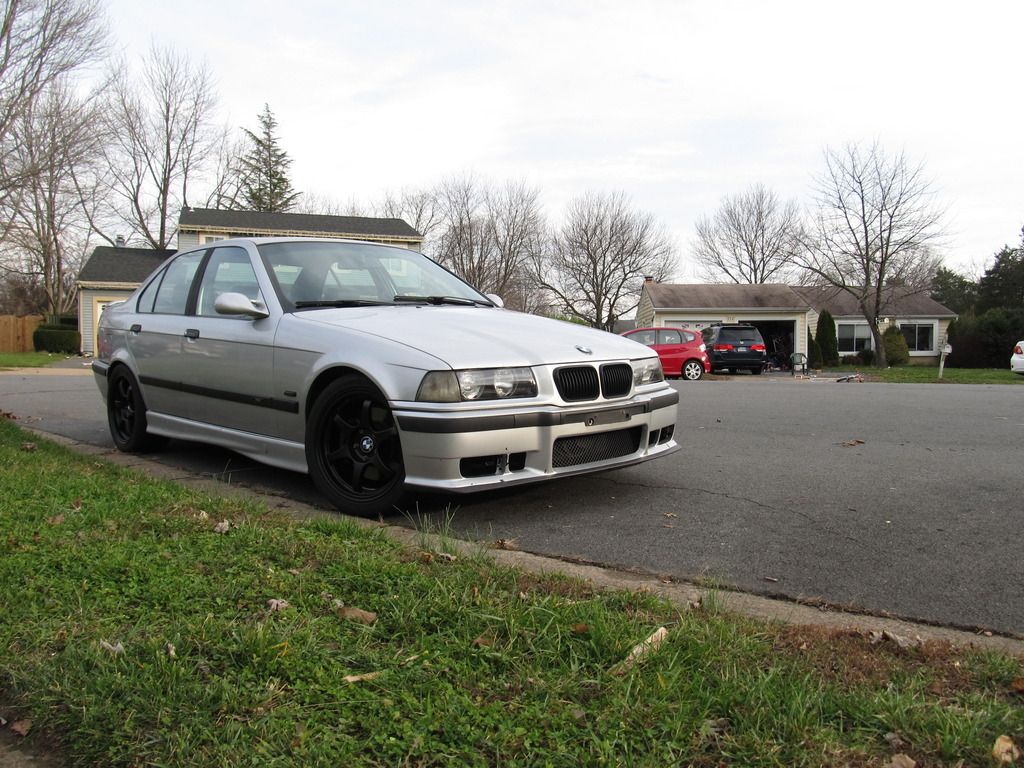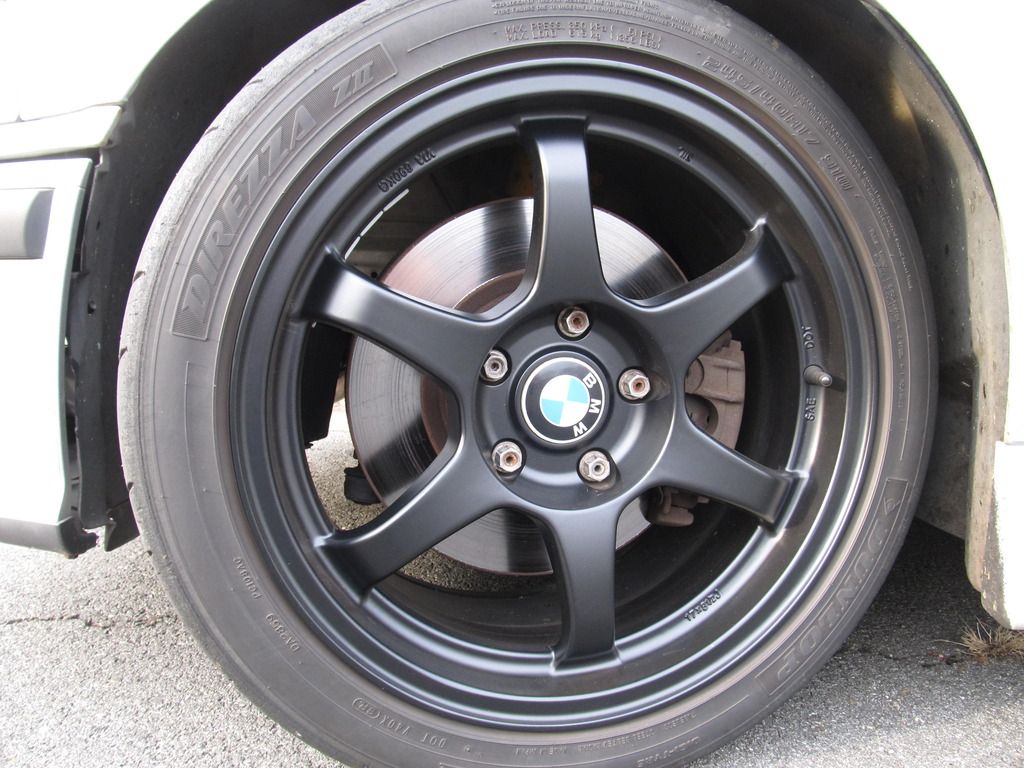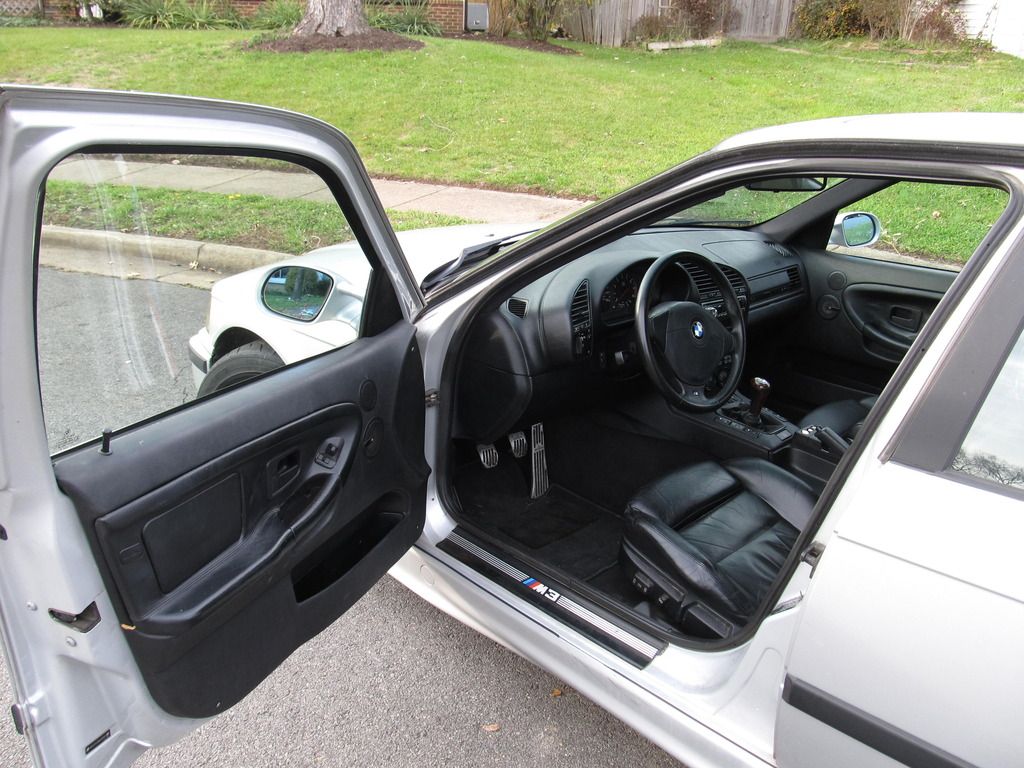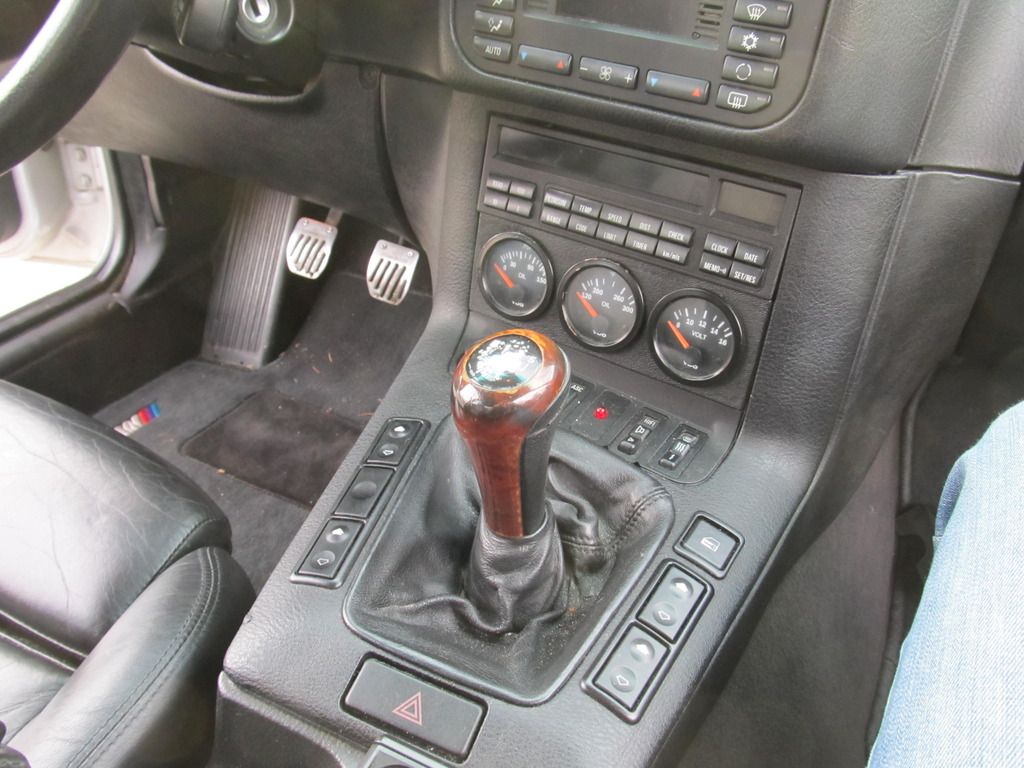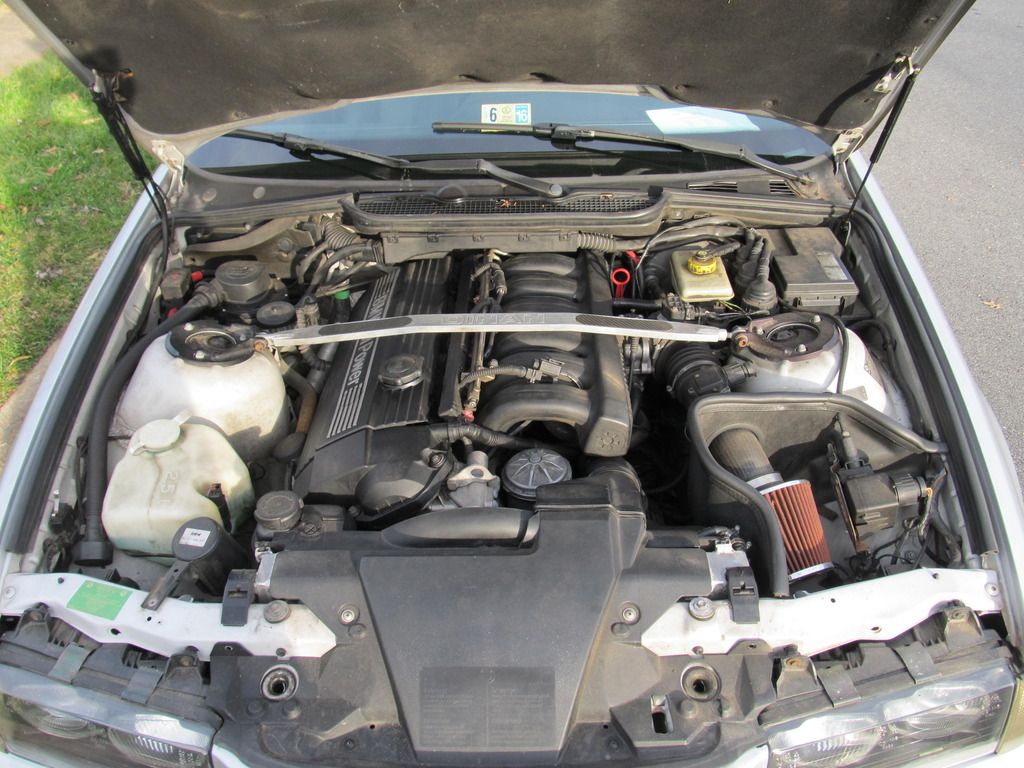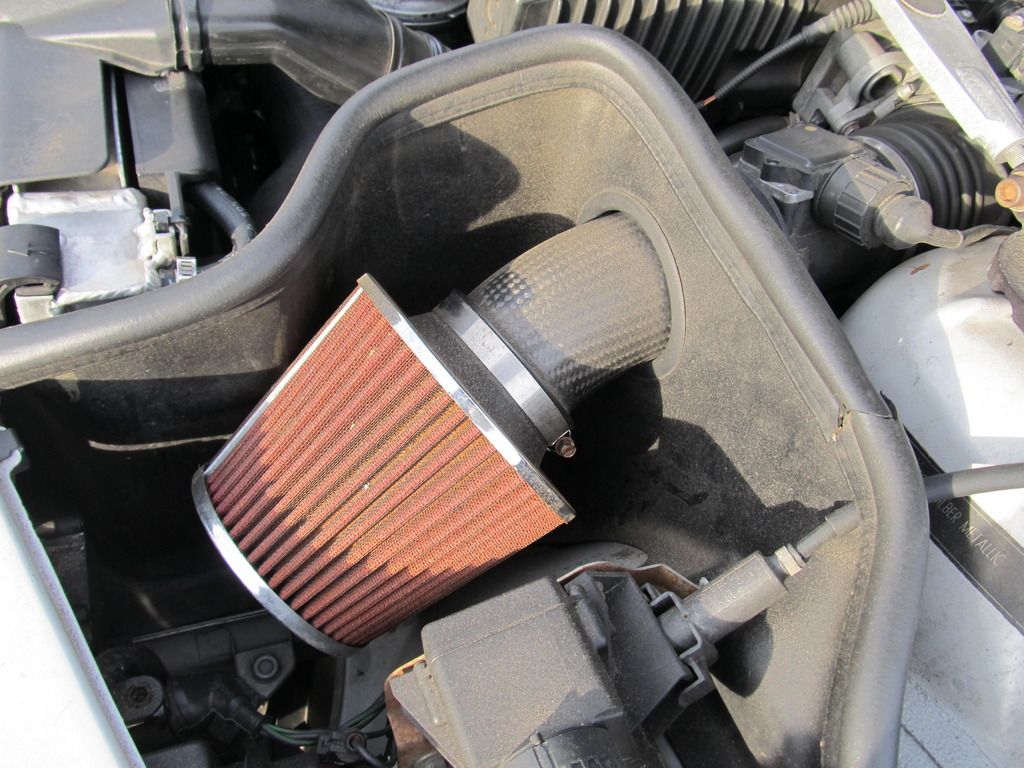 The E36 M3 has many strengths, but it also has some weaknesses that will need to be addressed if this is going to make it through an entire rallycross season without a catastrophic failure. I will be heading right back to Mod Rear (MR) which is the top of the three RWD classes, and is unlimited in terms of modifications.
Here are some of the normal things I'm planning on doing to get the car ready for MR:
-Remove most of the interior, and put in old Recaros
-Sunroof delete to eliminate potential leaks and to remove weight from roof
-Beefy skid plate and bracing
-Mud flaps
And then there are the things I have to do because I got an M3 instead of a non-M E36:
-Downsize front brakes to be able to clear 15" wheels (328 brakes?)
-Find a way to raise the suspension to non-M height (custom coilovers?)
-Put on a non-M font bumper
-Replace stupid M-mirrors with normal ones that I can actually use
And then there are the things I have to do because it's a high-mileage E36 instead of the default E30:
-Reinforce the front subframe, front strut towers, swaybar tabs, rear shock towers, and rear trailing arms
-Loctite the oil pump nut
-Keep a close eye on the cooling system
-Add a quart of oil every 500 miles!
Oh, and WTF was BMW thinking by removing the tilt from the steering wheel with these cars? How was that acceptable in the 90s? I'm going to have to retrofit in one from an earlier E36 because the wheel is set up way too high.
I'm planning on replacing every bushing on the car, and right now I'm leaning towards doing pretty much everything with OEM or better rubber instead of poly or delrin. Certain purple poly bushings don't have a great reputation for durability, and after having delrin on my street car before, I'm pretty sure I don't want it anywhere near a car that's going to be pounding through rough gravel! I feel like that give in the rubber is going to save the sheet metal stress and also make the car a little more forgiving on the rough stuff. What do you guys think? I'm also thinking of setting my spring rate (for coilovers) at 250/350. I know there aren't many other rallycrossers here, but if anyone has any suggestions to make the car better, let me know!
This is a copy/paste job from my original post on Bimmerforums, and apparently GRM doesn't like [URL] coding around pictures (the IMG choice on Photobucket) like other forums do. And why do my paragraph breaks not work? What's the deal with that?