Quick update. I have found a design flaw.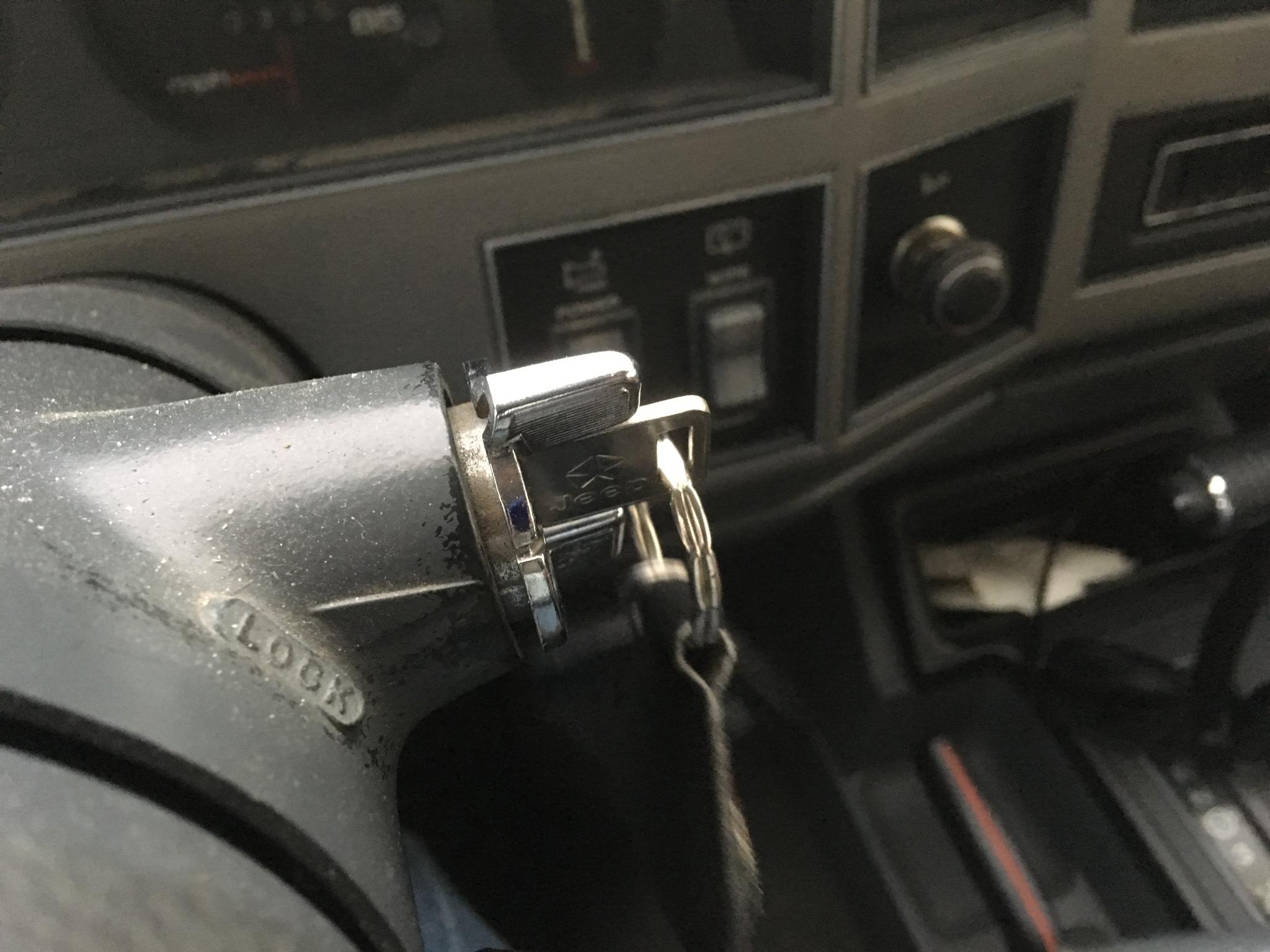 This ignition switch - including the two little ears - is made of metal. Not plastic. Which means that when the Jeep has been sitting in the hard high altitude sun all day and has reached nuclear interior temperatures, it is too hot to hold. But you can't start the car without it, even to lower the power windows.
Have I mentioned that old EFI usually has to crank for a moment or two before it fires up? You have to hold this thing against the spring for 5 seconds or so as it brands your flesh.
ow ow ow ow.