This makes me happy. Shellac may be from a different era than this retro synth, but the end result looks great.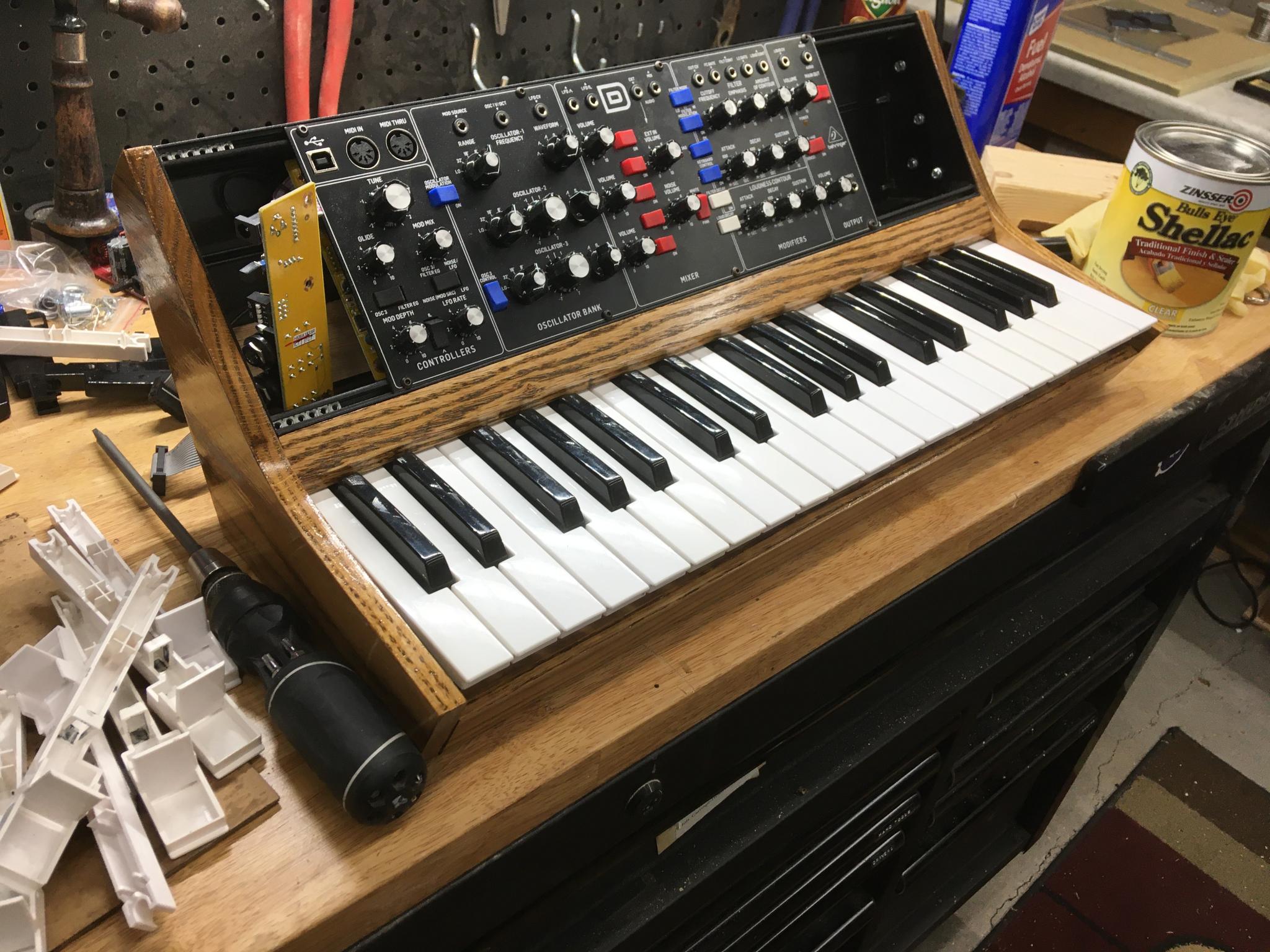 Gratuitous closeup. Both of my keyboards had some general scuffing on the keys - with a small, light keyboard you're always just tossing it around and it ends up upside down as often as not - which adds just the right aging to the manual.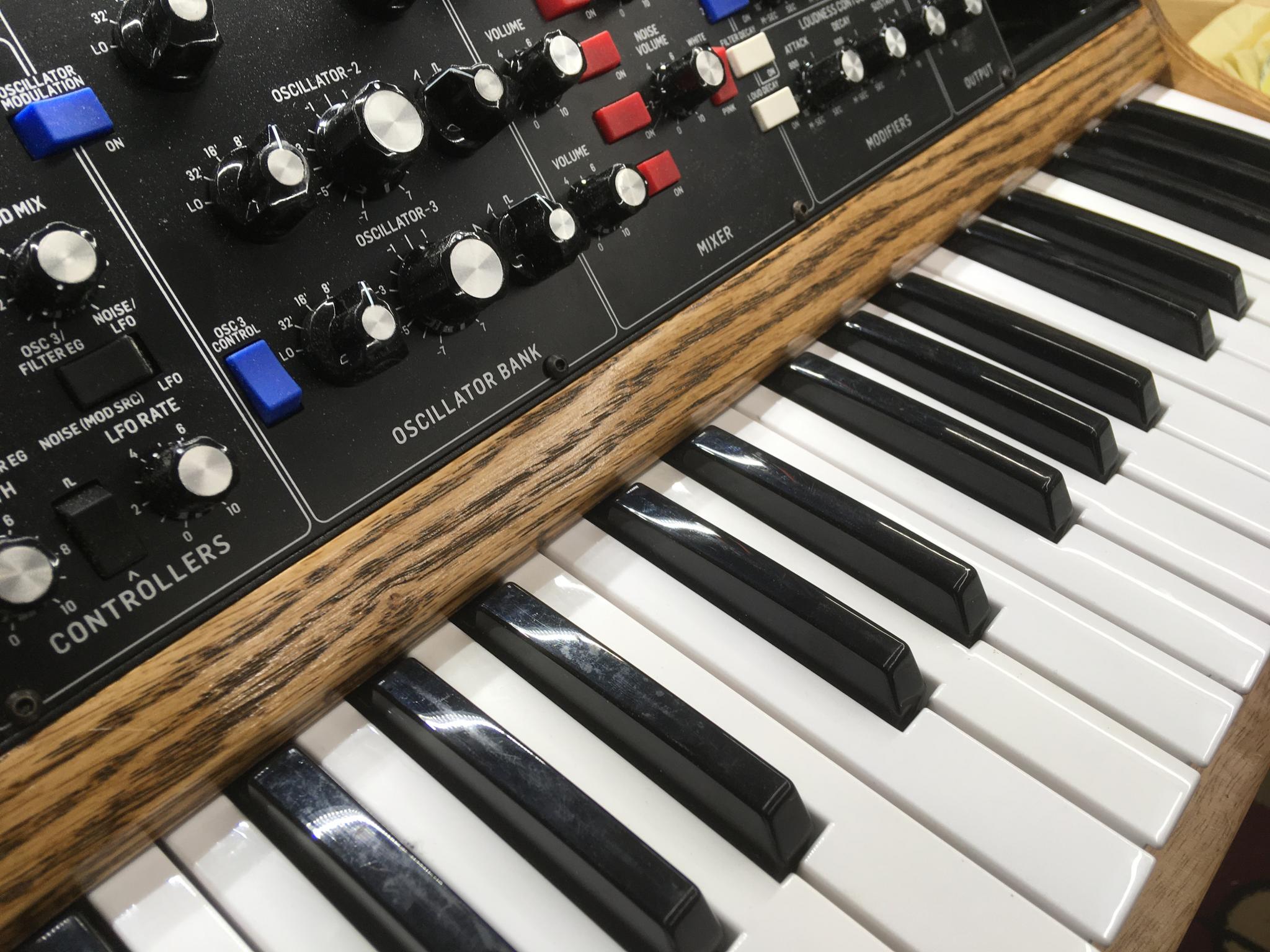 I'm slowly working my way through the next part of the plan, mentally designing, laying out and redesigning the components. There's one shipment coming from the UK that will allow me to move forward, but in the meantime I'm slowly collecting other parts. This is the 5V power supply that will step down my 12V feed coming off the back of the synth, which will power the keyboard itself. This means I can feed this whole thing off a single wall wart.