So, I did a compression test to start. Results weren't...great. But not too surprising. I at least ruled out cracked ring land. Going to go ahead and call it "good" for now since the car runs fine, doesn't really eat oil, and pulls hard. But a rebuild should be in the near future.
[URL=http://s98.photobucket.com/user/1966pontiac/media/87AE708B-74AF-4619-B1F2-967C01501CFC_zpsapkbowfv.jpg.html]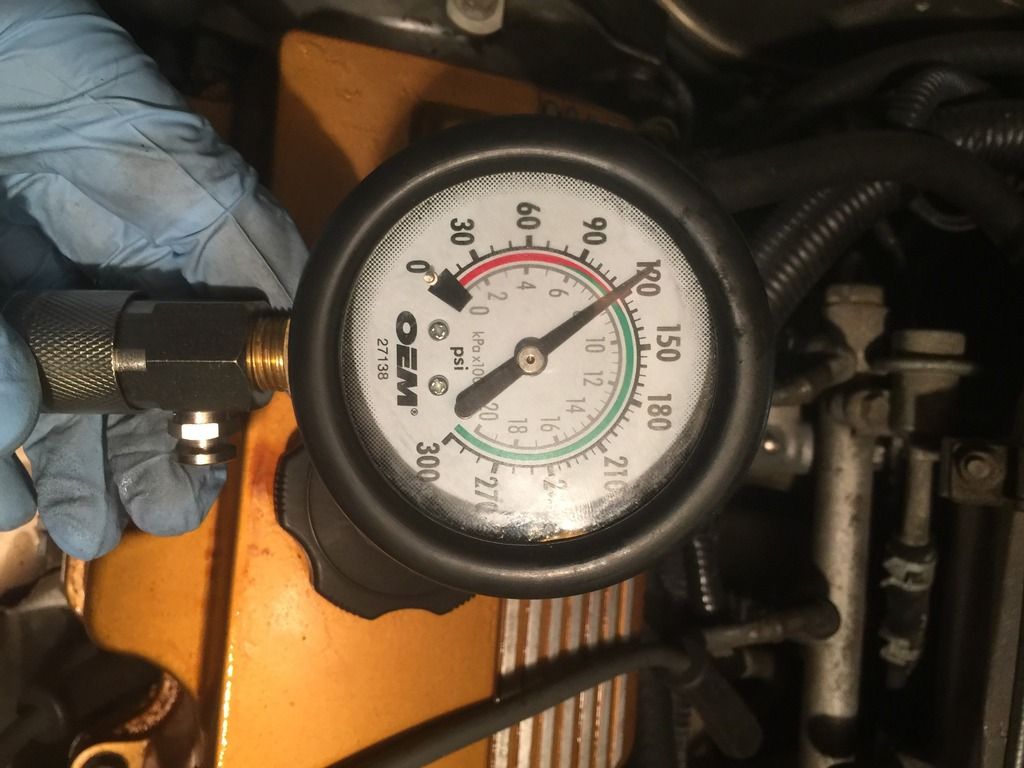 [/URL]
To solve my crankcase venting issues, I picked up some cheap fittings from eBay and took a stab at tapping a spare valve cover. My threading technique could definitely use some work :roll: But once the cover is painted I'll thread the adapter fittings in with some epoxy to make sure they do not leak.
[URL=http://s98.photobucket.com/user/1966pontiac/media/CE1B379A-F5D3-4748-BF3A-8CD3590958E7_zpsz4ez3xjr.jpg.html]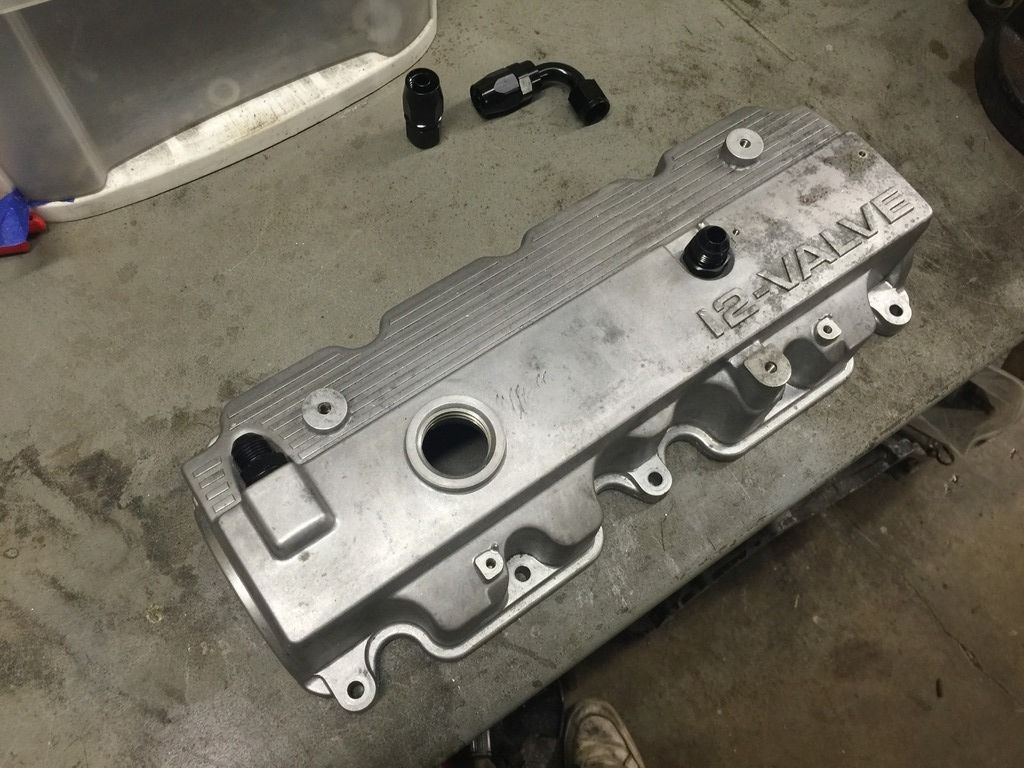 [/URL]
[URL=http://s98.photobucket.com/user/1966pontiac/media/0F7AA8B7-F7BA-4B8A-B2B2-C37814D0241F_zpsykzvhtwp.jpg.html]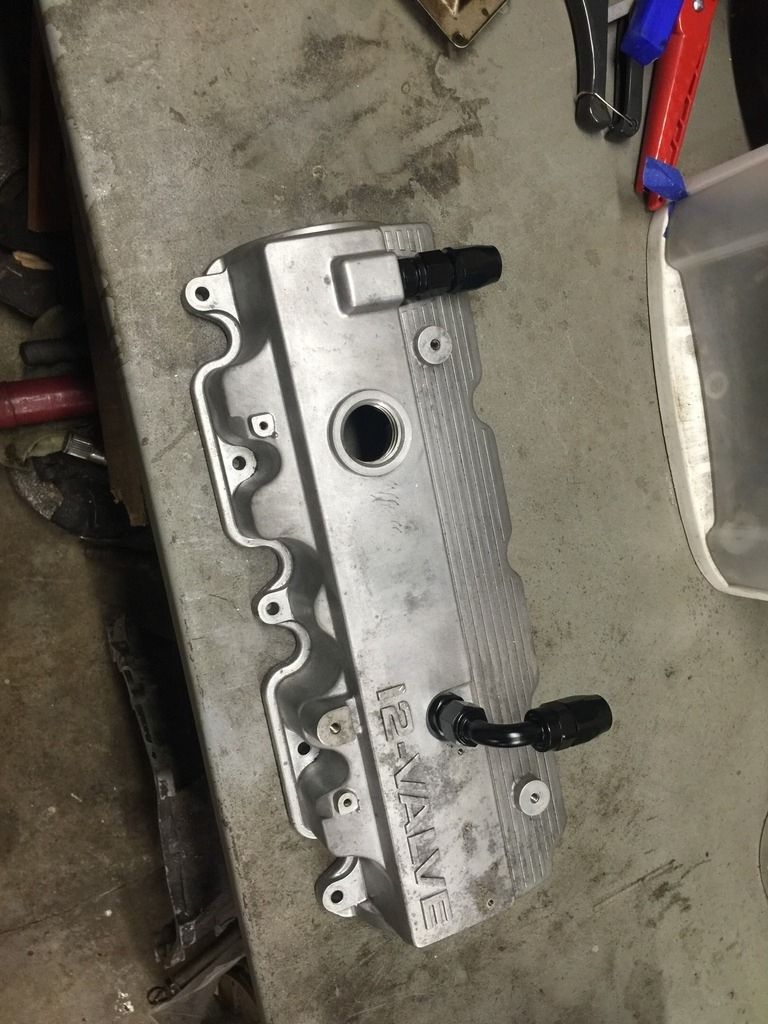 [/URL]
In the grip department, the sport comp 2's were not quite cutting it. They took forever to heat up, and were margin when they did. In their defense, definitely not an autocross tire. So I had been looking around for something new. Taking some notes from Gavin and James autocross builds, 225/50r16 seemed like the optimal tire size and a logical jump from where I am now.
The motegi's I have now are great since they are light weight and strong, but I'm limited on tire width since its only 7" wide wheel. From my research and understanding, putting say a 225/45r17 on the 7" wide wheel, would result in a lot of tire roll in hard corning, not good.
So I did some measuring and test fit a friends FD 16x8 with a few different spacer sizes to figure out which offset was optimal.
Now, since I have AWR trailing arms, this reduces the inside tire clearance a bit over the factory trailing arms since they are beefier. I found that 16x8 with a +25-27mm would be the best fit with a 225/50r16. Obviously tire sizes fluctuate between manufacturers, but it was a good starting point.
The quest for a wheel went something like this, rx7 FD wheels were out since since i could not find a set cheap enough or that didn't require a ton of finish work. I don't have the motivation to refinish a set of wheels that weren't bottom dollar and buy spacers + hub rings, when I could theoretically just buy a new set for comparable money.
Low and behold, in the entry level wheel market I found 2, yes this right, 2 offerings that fit the spec, after weeks of searching. A cheap wheel made by a no-name company "Drifz, 308B Spec-R" and a new rotary forged option released this year by TSW the "Rifle" wheel. Come to find out, the TSW wheel, is already discontinued, yay.
The Drifz wheel weighs 25lbs a piece and is still a gravity cast wheel. Coming from a 16lb wheel, I would be adding close to 40lbs of unsprung weight, which I didn't really want to do. After mulling over my options for a few days, I almost pulled the trigger on the Drifz, then I found these for a more than reasonable price, in close enough to the spec I needed:
[URL=http://s98.photobucket.com/user/1966pontiac/media/3453D491-EAA7-4828-ABF6-DE231C42CC63_zpsqshopfs2.jpg.html]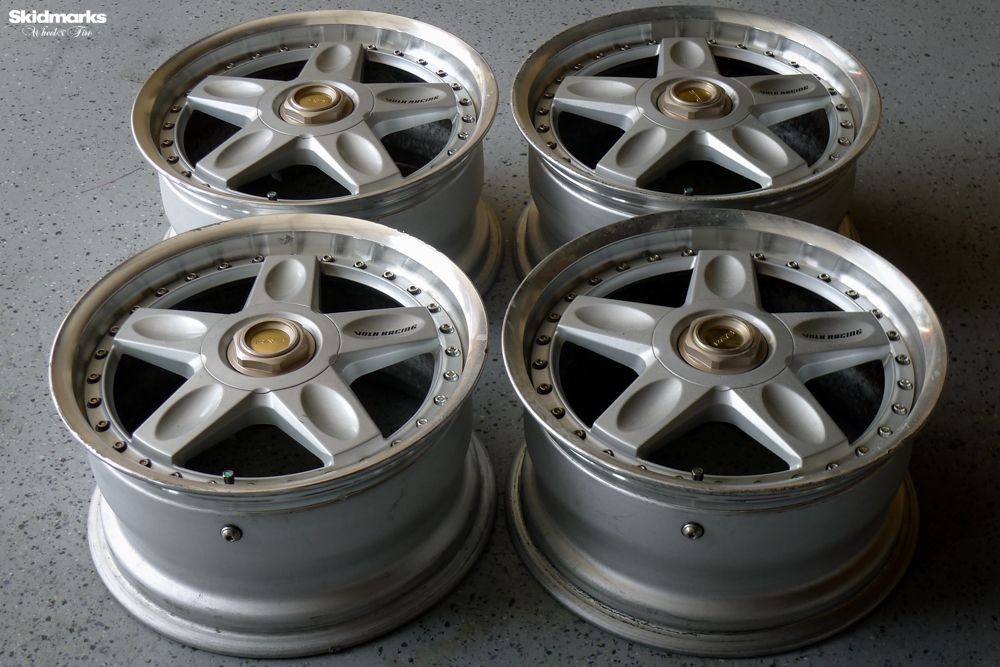 [/URL]
For rubber, I had planned on buying a set of Bridgestone RE-71r's however I found a great deal on Falken's Azenis RT-615K which have gotten good reviews and are the same performance category.
Long winded post over. :party: