In a bit of anti social behavior, at least for this forum, I bought a vehicle and started fixing it before posting something to the effect of
"I fell off the wagon, again."
The Danger Ranger, so named in a discussion with Accordianfolder last night, earned its name today. More about that later.
Danger is a 1995 Ford Ranger that I pulled out of a field a few weeks ago. I stole it for the princely sum of $450. It had 4 newish tires, a crunched driver side and a popped timing belt. Oddly I had another Ford, a Courier, in Alaska that popped the timing belt, it was a light blue long bed, had a topper and was my mobile tent / campmobile. Accordianfolder may not remember it as he was very young, like 3 or 4.
Ok, back on topic. I am going to document Danger here in its own thread. I'll start from the beginning adding additional images. It may take me a few days please be patient.
Cruising CL for cheap thrills I find this gem.
Hooking up for one of my trademarked sketchy flat tows...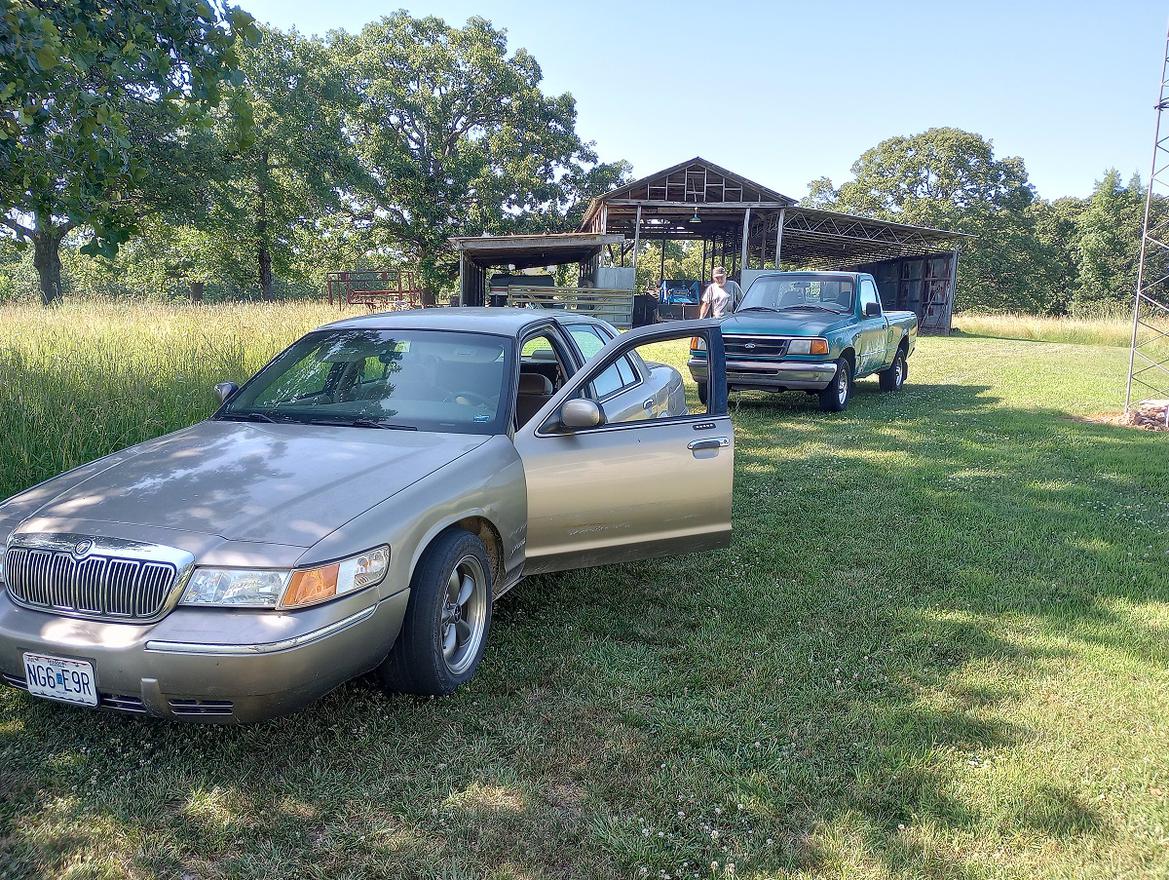 70 miles home with a light touch on the throttle and brakes because I was not really happy with the frame attachment. But made it home without an incident.
Some things I found that I liked, first I found it has a shorty header on it.
When I was ordering parts I found out it has 10 inch rear brakes instead of 9 inch. From what I read the single cab short bed should have the 9 inch.
Cleaning is up next.