Finally got 338 out of the garage for a check drive after the latest latch de-rattling procedure. And at 80 mph, not a peep. This may be the least old sounding almost-34-year-old Miata there is. It feels good. I'm looking forward to seeing how the new tires feel since right now the tires feel a little hard, like the old sidewalls don't flex as much as they used to. No ETA on those at the moment.
I did discover on the last leg in the dark that I had neglected to align the headlight that recently received all the attention, but 30 seconds with a screwdriver fixed that once I got home.
Getting the car out of the garage also let me see it with the new front and rear lips. Obviously, since I've had these on just about every Miata I've ever owned, it was a familiar sight. It just looks right. These two stablemates started off very similar in specification and still look pretty much the same, but they have diverged fairly significantly under the skin :) The smurf car is currently doing testing duties for the race dash, so it has no gauge hood. Don't mind that...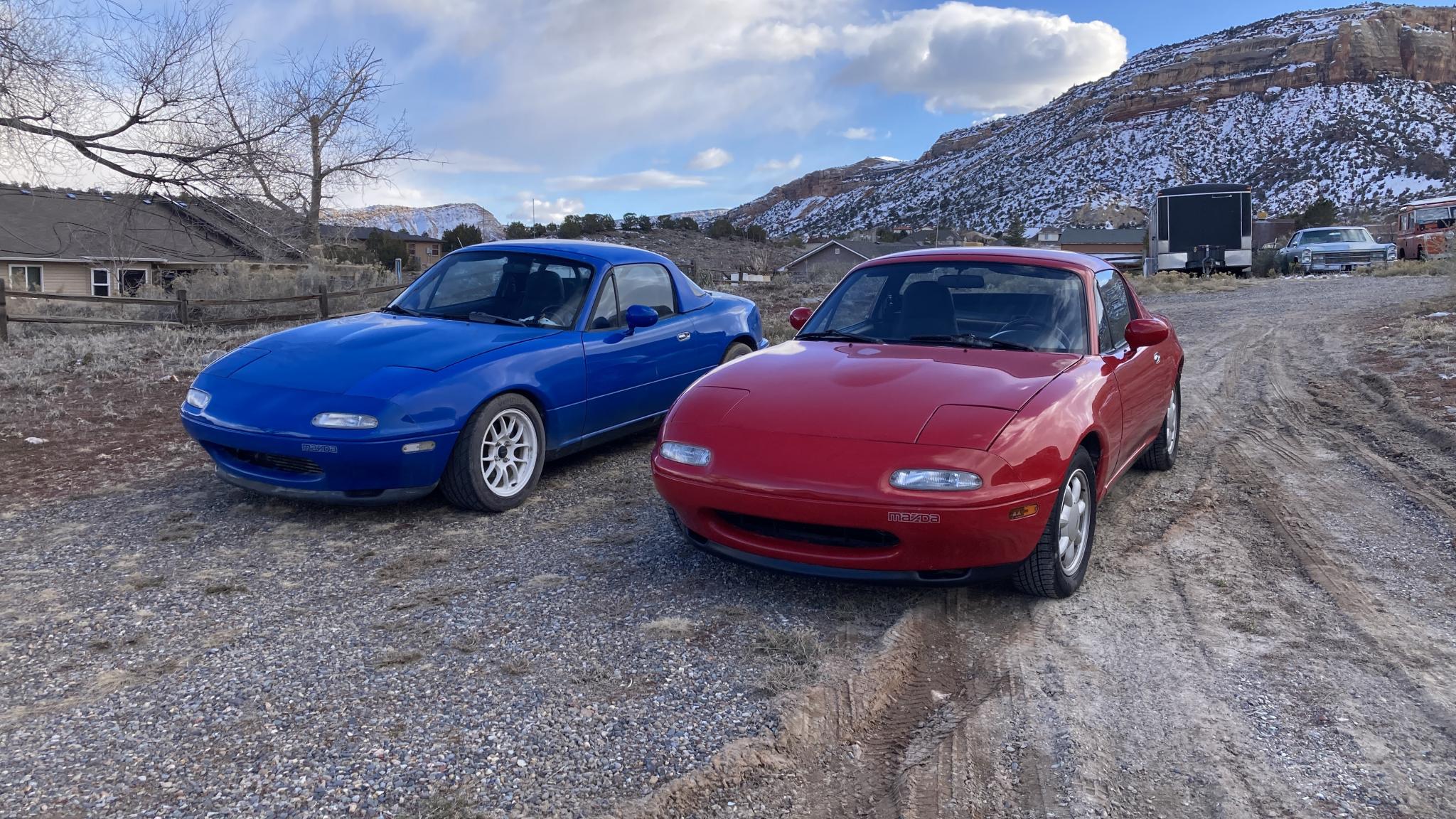 This is how 338 greeted me this afternoon when I went to move it. Awww. Also ewwww, apparently I should dust my radio. Or put some Vaseline on my phone camera lens.