First I lurked, then I interjected random thoughts, and I guess now I should catalog my automotive debauchery. I'm really bad at keeping any sort of individual build thread going so I figured maybe if I just do a "garage" build thread I could post anything I'm currently working on? Seems like it's worked for a few of you. Maybe some will enjoy this.
First off is my forever car. In 2003 I was 19 and had been borrowing cars and riding my bicycle after wrecking my first car. An old friend was flipping through the newspaper and in the classifieds there was a two line ad for a '91 trans am. I never really liked the bumpers this came with but then he said it was a convertible. Well, that's just weird enough to be cool. We went and looked at and I immediately fell in love. It was bone stock except for some damage the previous owner claimed was from the wife because the car was "too powerful". I can't say I've heard many people say a stock 305 was too powerful but oh well.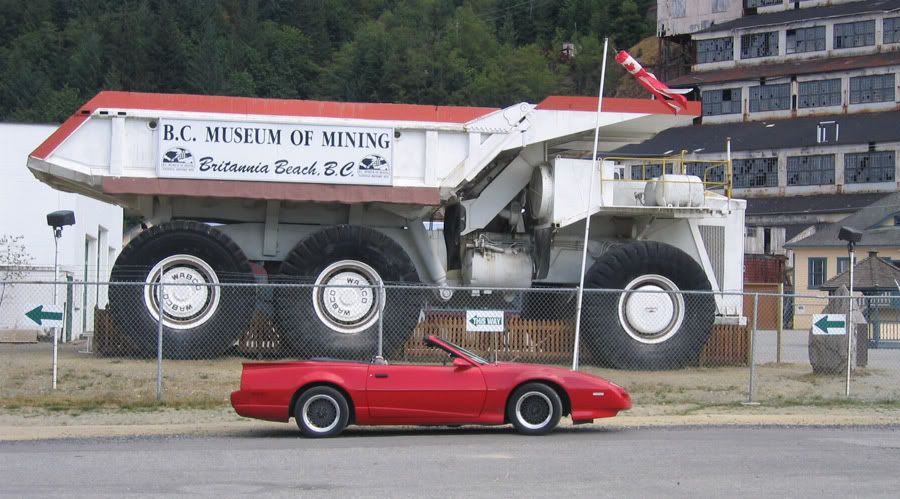 I'm pretty sure that's about as stock as it ever was. I'm fairly certain that was after eibach sportlines and bilstein shocks. I did a bunch of random suspension links/arms and then realized the autotragic was only going to be fun to a point. I t56 swapped it. Blew up the t56, rebuilt it and the 5.3 LS swapped it. Then blew up the 5.3 and dropped in a 6.0. And then turbo'd the 6.0. I currently have a pair of mirror image garrett turbos for it but the car seems to be pretty far down the project car list right now. It had bigger brakes all the way around and a ridiculous amount of rubber for a solid axle, mac strut street car. 19x10s w/ 305 square setup. It's been totalled twice but I just keep driving it.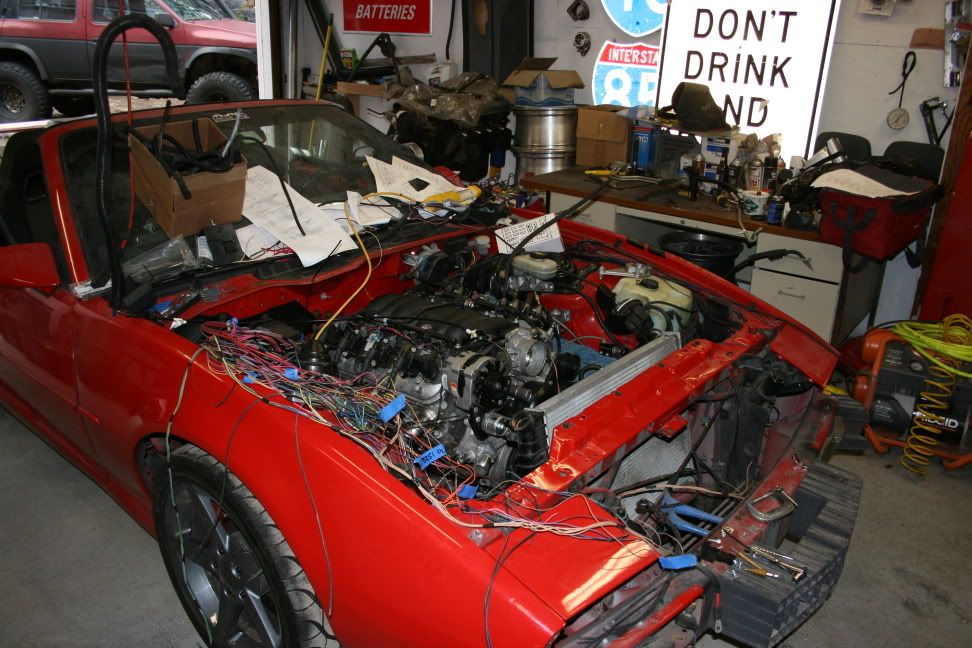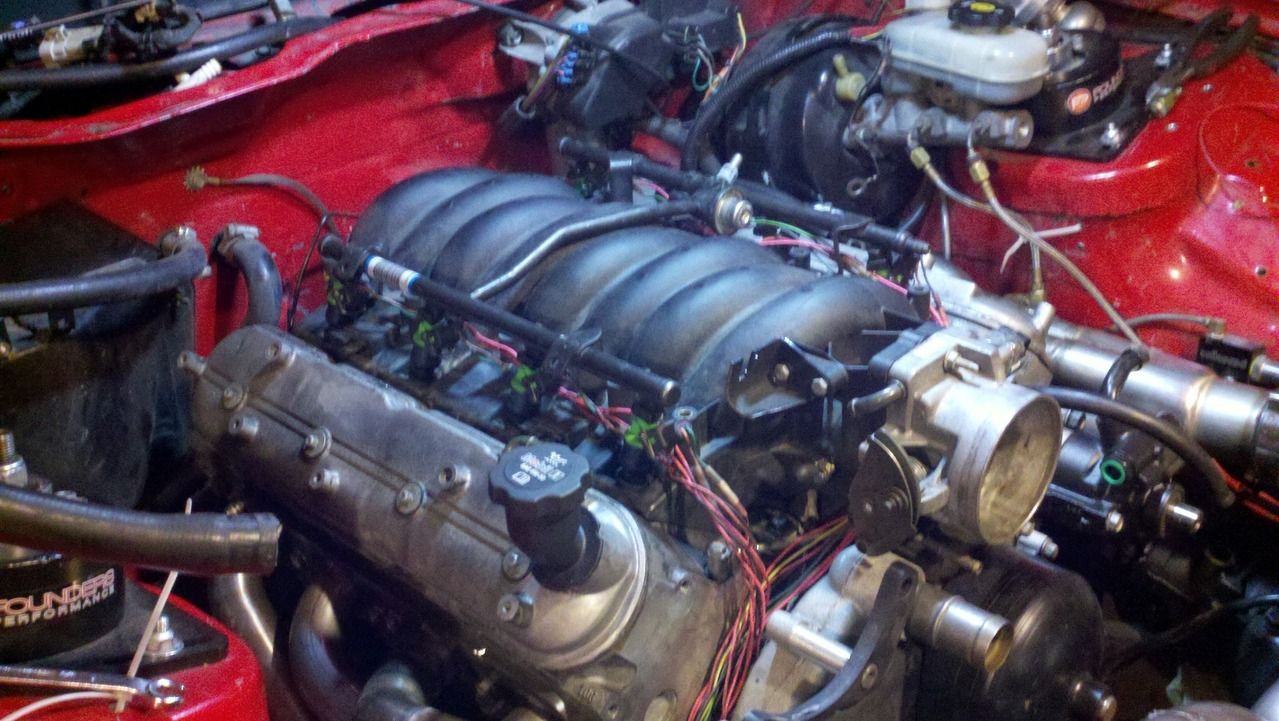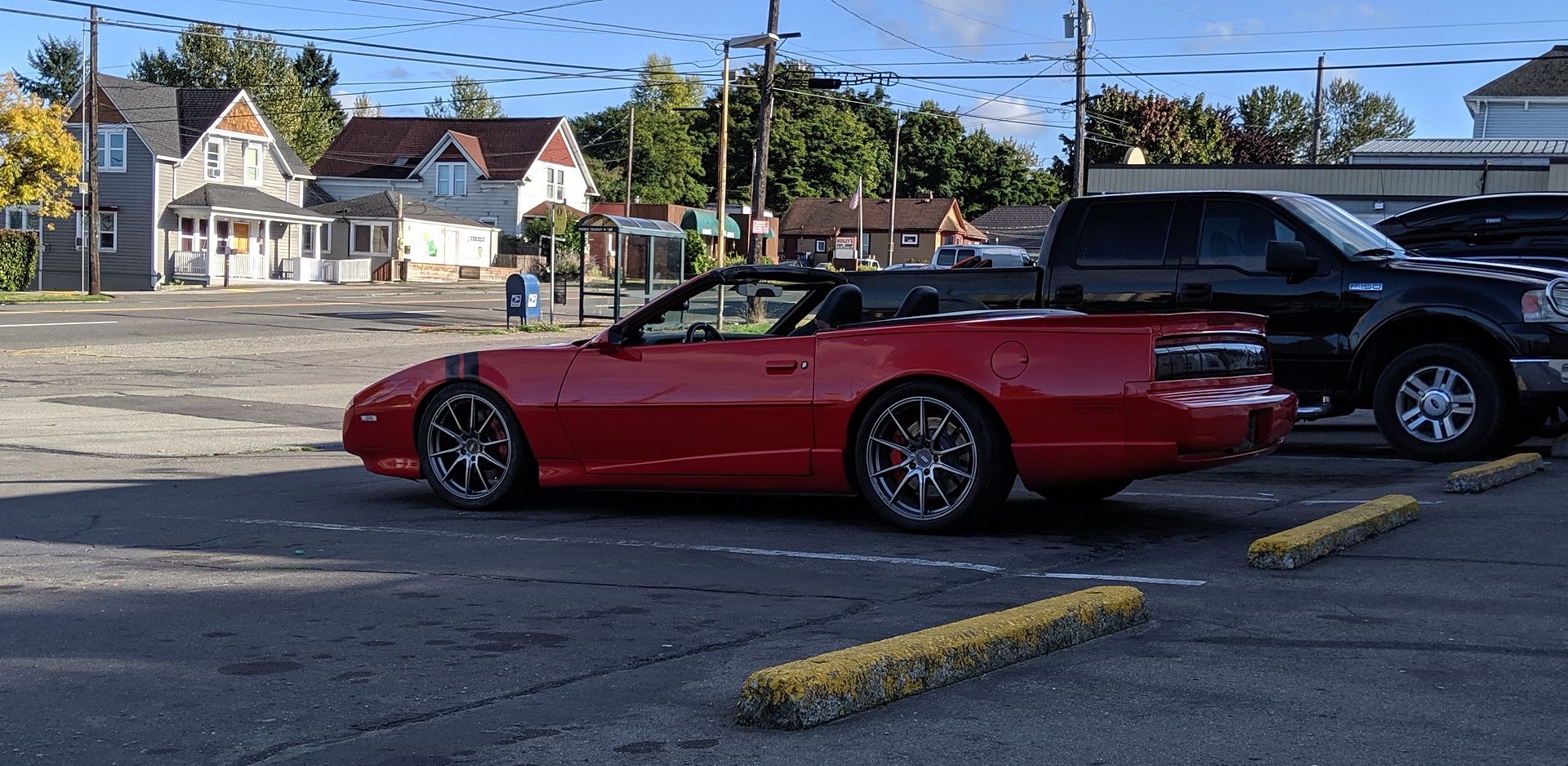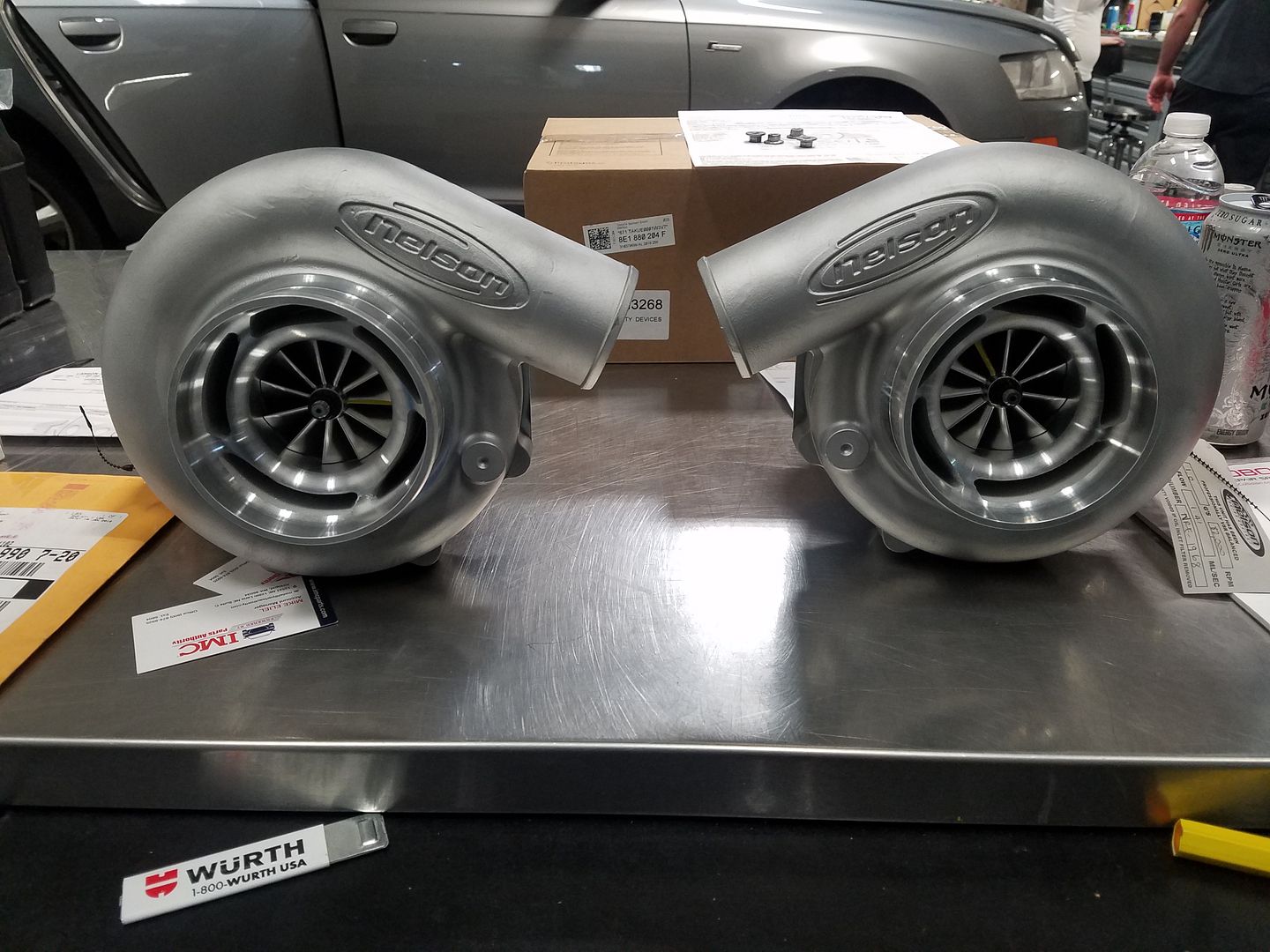 While I was messing around with the trans am I realized I needed a daily because I was breaking it or "upgrading" it so often I spent a lot of time on my bicycle. So I bought a little e30 because the 80s were the coolest time for all cars. It was supposed to stay stock.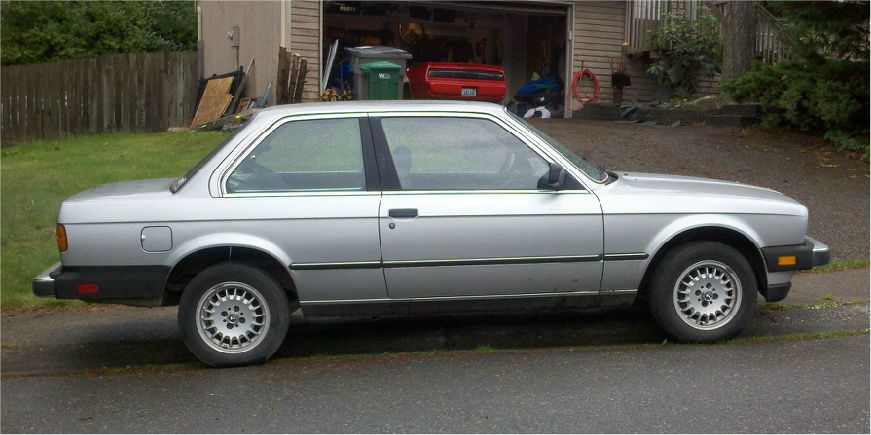 Yeah, that didn't last long. Springs, shocks, wheels/tires, fender flares. I popped the engine and m50 swapped it. I'm not a huge fan of timing belts. The m50 is okay but was supposed to be a temp engine until I decided if I wanted to go diesel or v8. V8 won out. I have a 6.0 LS/t56 waiting to go in. But again, this is one step above the trans am on my long list of car things to do.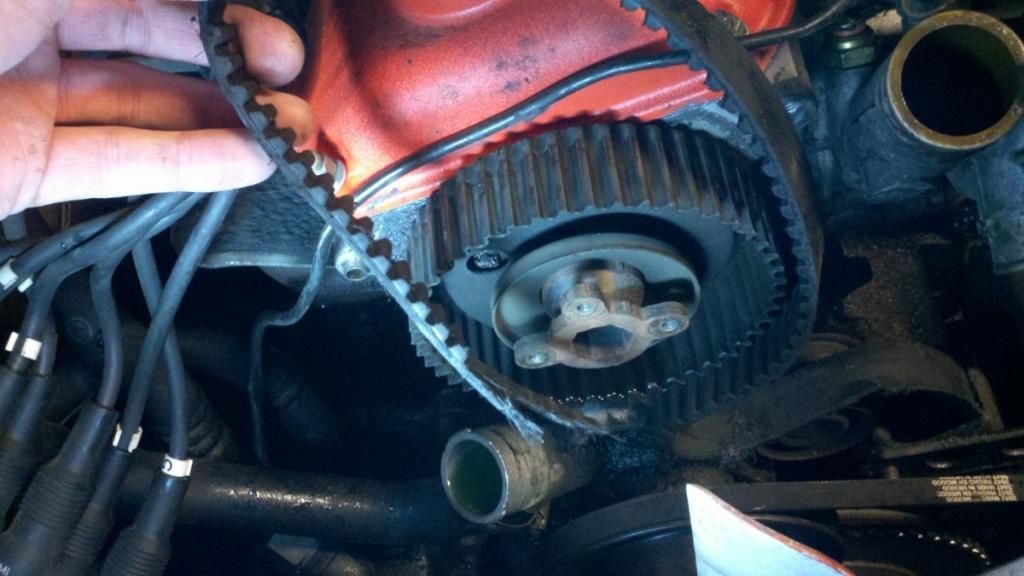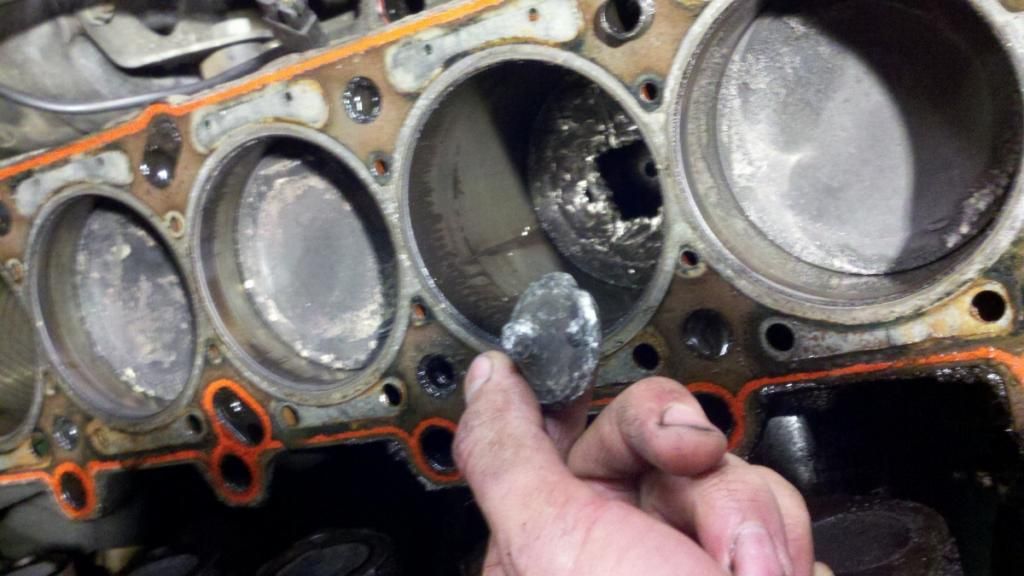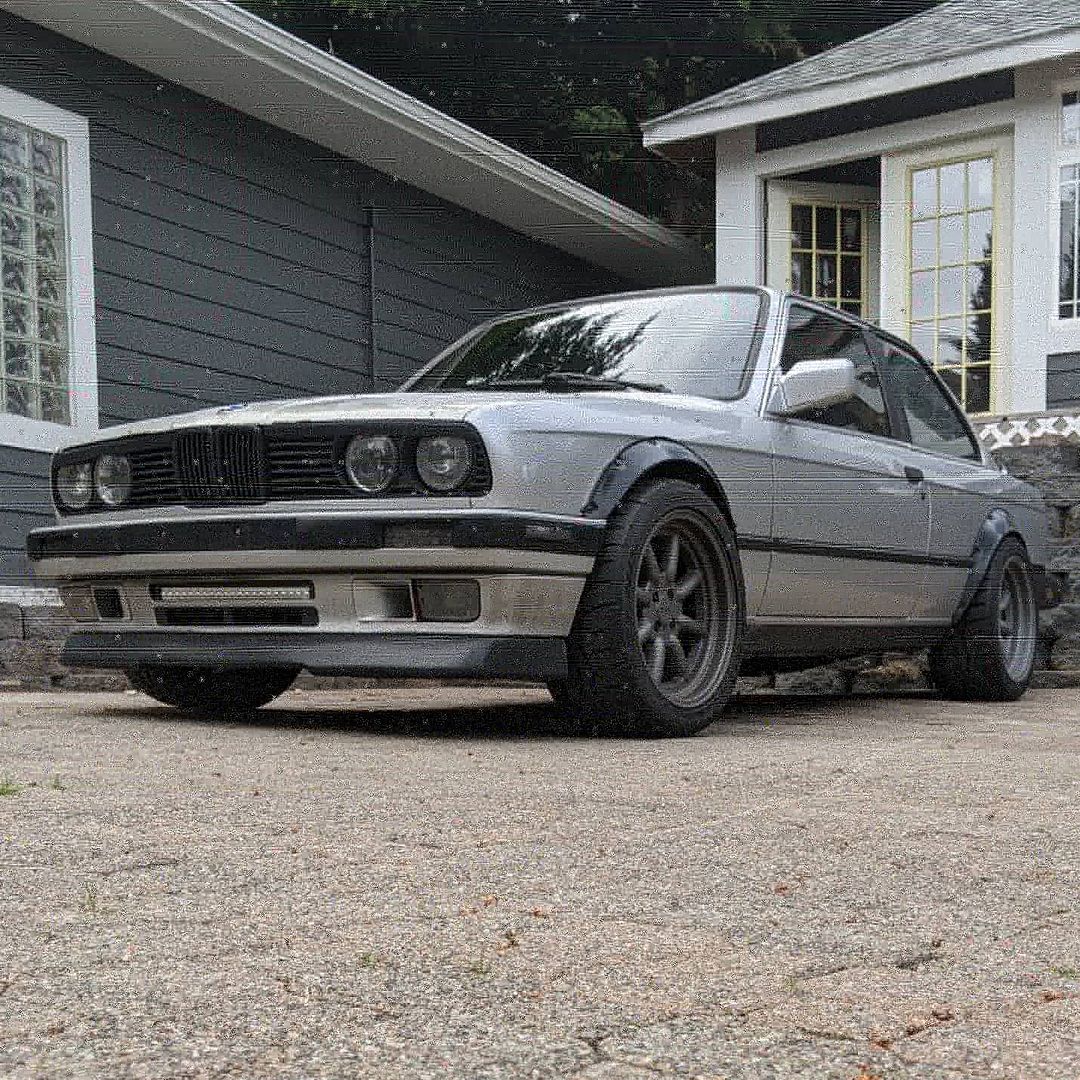 About this time I started dating this girl that really enjoyed driving my e30 because it was like a gokart compared to her volvo s70. She and I decided that she wanted an e30 because it was small and easy to maneuver but she didn't want to pay attention to curbs or parking bollards. Lifted e30 here we come!
I picked up an e30 shell and threw some A/Ts and a small lift on it. Then I got ambitious. Big mistake. I cut the back half off the car apart, welded in a 4runner rear window and turned it into a truck. I wasn't really done with the metal work and she wrecked her volvo. She got shoved into the truck and has just kind of been driving a project for a few years now. But she loves it!
I have to go back to work now so I'll try to add more later. I have a few more projects to go through.