I'm wanting to clear a bit of garage space (and add a few dollars to the Europa build), so I'm looking to sell my Coventry Climax FWM engine. It's half converted to automotive use, the big bit missing is a flywheel, and it does need a head gasket (available from Tony Mantle in the UK) along with a front crank pulley nut (should be easy to make as its 5/8" UNF). The intake manifold has been converted to take twin HS2 SU carbs (though it does need a bit of welding to fix one small hole). The bottom end has been gone through, cleaned (it hadn't run in probably 40 years), and re-ringed. I made a new backplate for the motor to accept a BMC A-series gearbox, but the back plate requires a bit of milling for the rear main seal housing. The engine comes with the stock back plate, along with a set of HS2 carbs (they require rebuilding). I had originally wanted to use this motor in either Lotus 7 clone, or a Lotus 11 clone, but I just couldn't find time or space to build another one. The latest thought was to turn it into a coffee table.
Its located just outside of Vancouver, BC, but I could help with arranging shipping. I'm asking $500 obo.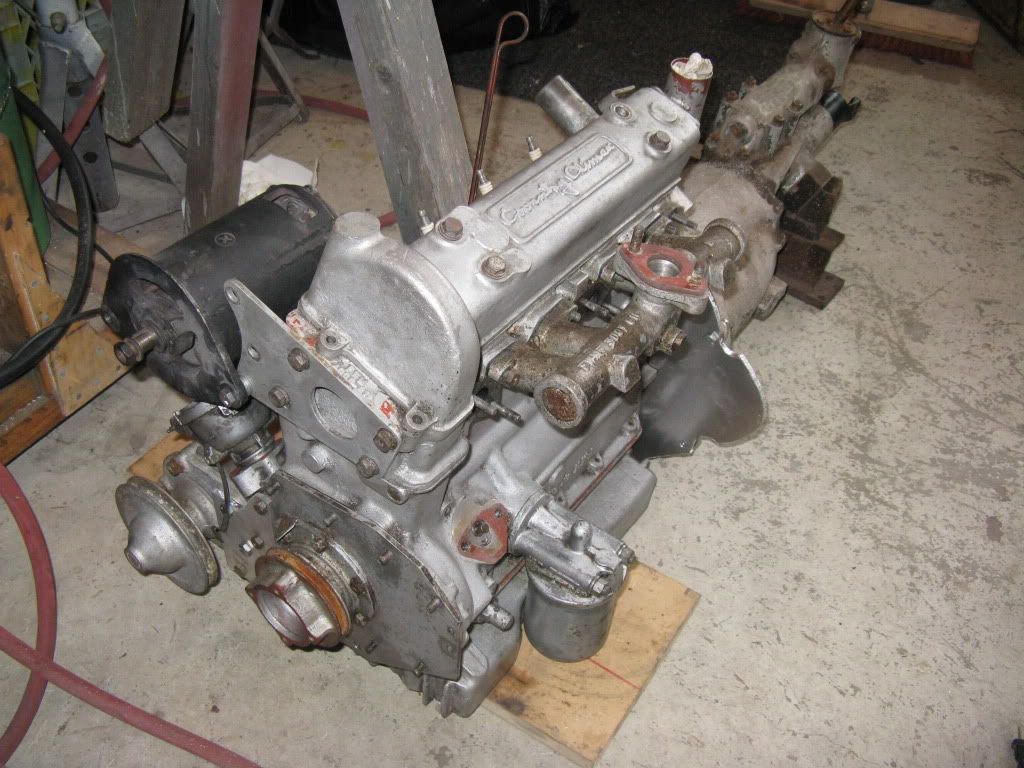 Before manifold mods, but with gearbox
During manifold mods
In the chassis it was originally picked up for (chassis has been reduced to a small pile of scrap already).
Rod