Ever since I saw Vanishing Point as a teen, I wanted an old E-Body Challenger or 'Cuda. I don't know what it was about them, but I just love them. I grew up loving Camaros, Firebirds, and Mustangs, and hell, I even own a Trans Am, but the E-Body cars just reeked a weird awesomeness that I wanted to enjoy. Then, I saw what they were selling for. In college, I even stopped and looked at a worse-than-basket case example of a 1970 340/4-speed 'Cuda that someone pushed out onto their front lawn for sale. Even with no floors and a completely missing C-pillar, it was going for $6500 in 2001 money. That car now is likely over $10k!!!
Yeah... um... NO.
Fast forward a few years, and Dodge debuts that awesome Challenger concept car as a rebuttal to the 2005 retro styled Mustang:
The moment I saw it, I said out loud, "I MUST HAVE ONE!!!!!!" But at the time they were released unto the public in 2008 in SRT form, they were lots of money and gas was very expensive, so again, it was not to be.
Fast forward to today. I finally landed a great job at a good company, and my commute has been slashed in half. I was driving about 85-90 miles round trip, and now I'm doing 44 miles. My trusty daily driver Mazda 3, although almost paid off, just crested 100k miles and needs a few things, and with age, it will need more. Inevitably, at some point in the next couple years, I'm going to have to buy a new car. After looking into a few different options, such as a 1-series BMW, Cadillac ATS, and even the Focus ST, that part of my conscience that looks just like my avatar and that had a few too many Miller High Lifes and is playing air guitar to Dokken is saying "Dude!!! Get the damn Challenger already! Get one with a stick! You can't drive cool cars when you're dead! DOOO IIIIT NOOOOOOWWWWW!!!!"
And I'm starting to listen to him.
So, I'm thinking that I want one. I'd be happy with a R/T model with a stick, leather, and heated seats. I'd be even happier with one that has the Super Track Pack. I don't think I really need a SRT model, and besides, they are more money. I read all about these in GRM in a recent issue that talked about what to look for in one if you plan to drive it on track, which was useful. I'd really like to get a 2015-up model, and I'm fine waiting for them to depreciate a little more because they are a lot nicer, especially on the inside. I'm also a big guy. My Mazda is pretty small inside, and the Challenger is a LOT more comfortable inside for me. I've only ever sat in one; I've never driven one.
Let's do one of those good/bad lists:
The Good:
-Just look at it!
-370+ 'Merican thoroughbred horsies and the sound to match
-Spacious inside
-More refined/comfortable/quiet than an econobox
-Parts availability/consumable costs isn't bad
-Supposedly handles pretty well for it's size
-Seems to hold it's value well
The Bad:
-Not the greatest on gas
-It's pretty big, but trunk/storage is small
-The V8 Mustangs and Camaros have more power (Do I need more power?)
-2008-2014 interiors are like sitting in a giant Rubbermaid tote with a set of cheap white faced "indiglo" gauges from a clapped out Honda Civic modded after the first Fast & The Furious movie came out
The Unknown:
-It's a Dodge. Does that mean that in 3 years the thing will be a giant pile of rust and failure?
-Does RWD + 370HP = INSTANT DEATH in a New England winter? Even with snow tires?
-Are they generally giant piles of E36 M3?
-Will Bald Eagles nest in my yard and will I have daily F14 Tomcat flyovers afer I bring one home?
Some pics for reference:
2010 R/T Classic:
2008-2010 interior with the giant "Cerebrus Capital Management" wheel:
2013 Base R/T:
2015 Base R/T (note the new front end, with the 1971-style split grille, BMW-style halo lights and HID's):
2015 Scat Pack R/T from the rear: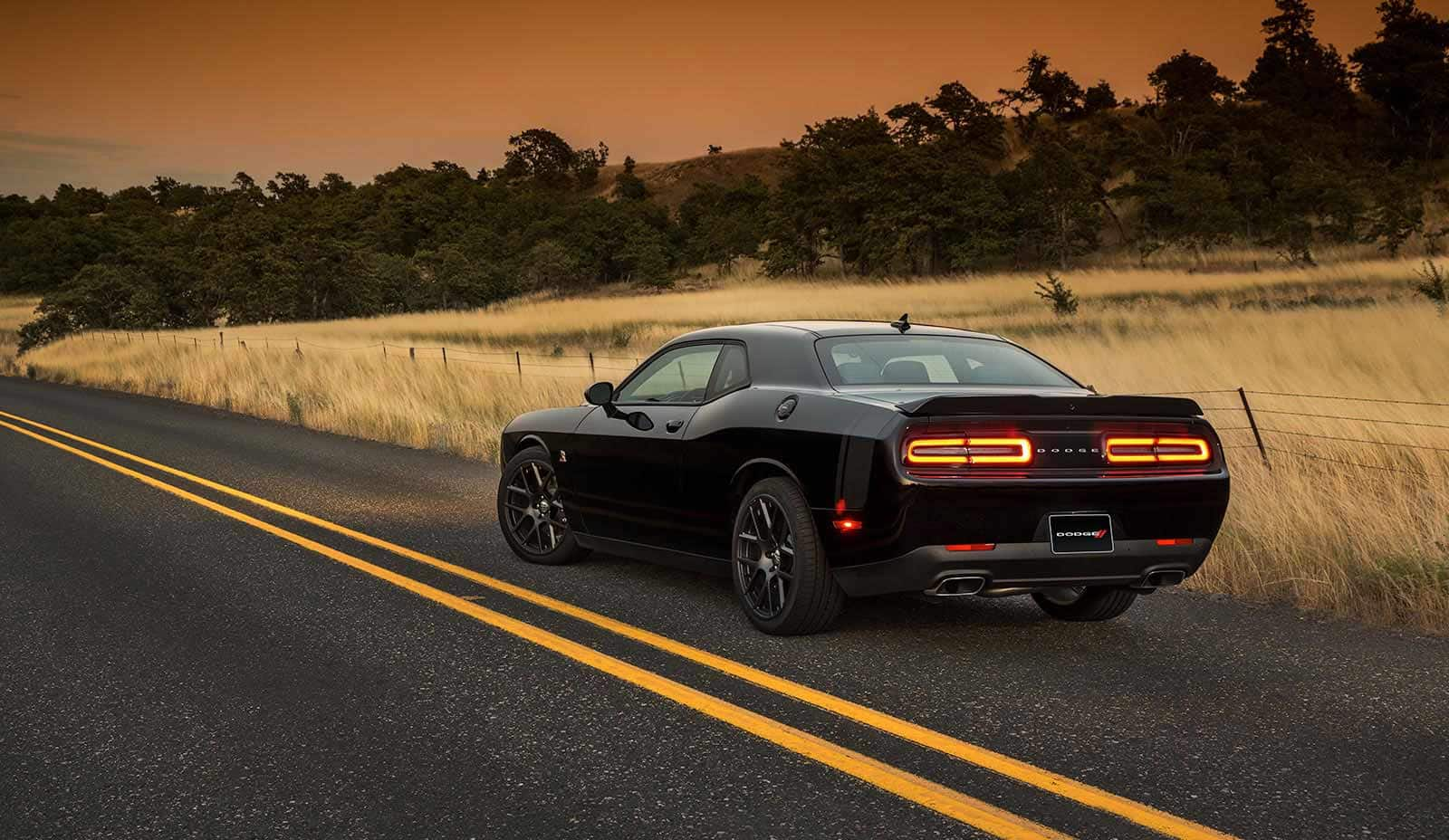 2015 R/T Base interior (so much better!!!)
So, does anyone have one? Did anyone formerly have one? What do you guys think? Am I nuts?