I'm 98.5% done with my latest AE86 project and have been feeling really bogged down by my inability to find the stuff I need to finish the last few details. I also feel like the parts situation doesn't bode well for the future of continuing to own this car. It seems that these cars currently sit in a really awkward spot where there is a now a ton of stuff you can't get new from Toyota anymore, but the aftermarket restoration companies are in their infancy and aren't filling the gap.
What do you guys do in these kinds of situations? So you have an idea of what I'm dealing with, here's a few specific examples:
-Door cards. They aren't flat, they are 3D parts that are a mix of molded fiberboard plus stamped sheet metal with compound curves, covered with a mix of vinyl and carpet, with an integrated rubber/felt weatherstrip moulding at the the top, so they aren't easy to reproduce. Mine are cracked, warped, and some of the fasteners which connect to the door have pulled out because the fiberboard got waterlogged at some point and has lost a lot of structural integrity. I can't get them new, and everything I've seen used over the past decade or so is in similar or worse condition to what I have, plus it is expensive, and is often the wrong color or wrong trim level for my car.
Here's what they should look like: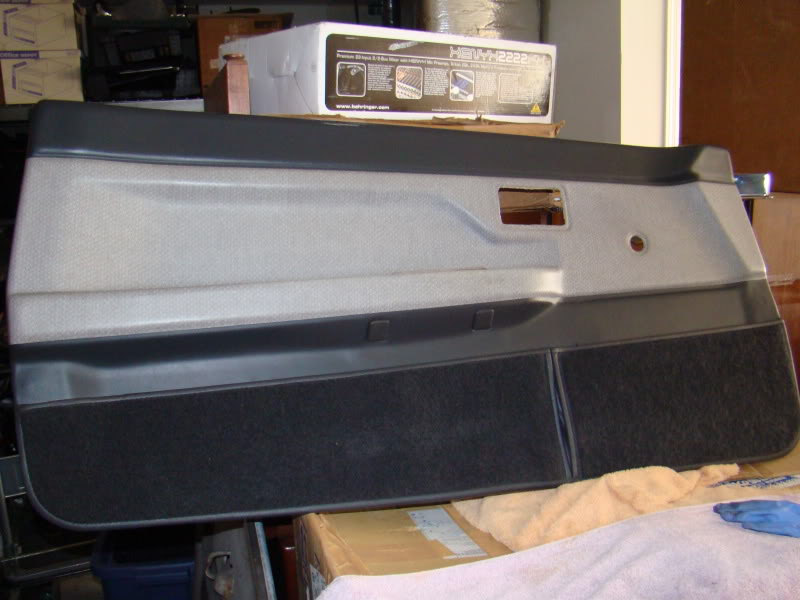 Here's what the aftermarket offers at a little over $200 shipped (and I could produce the same for less, but it would still look like crap):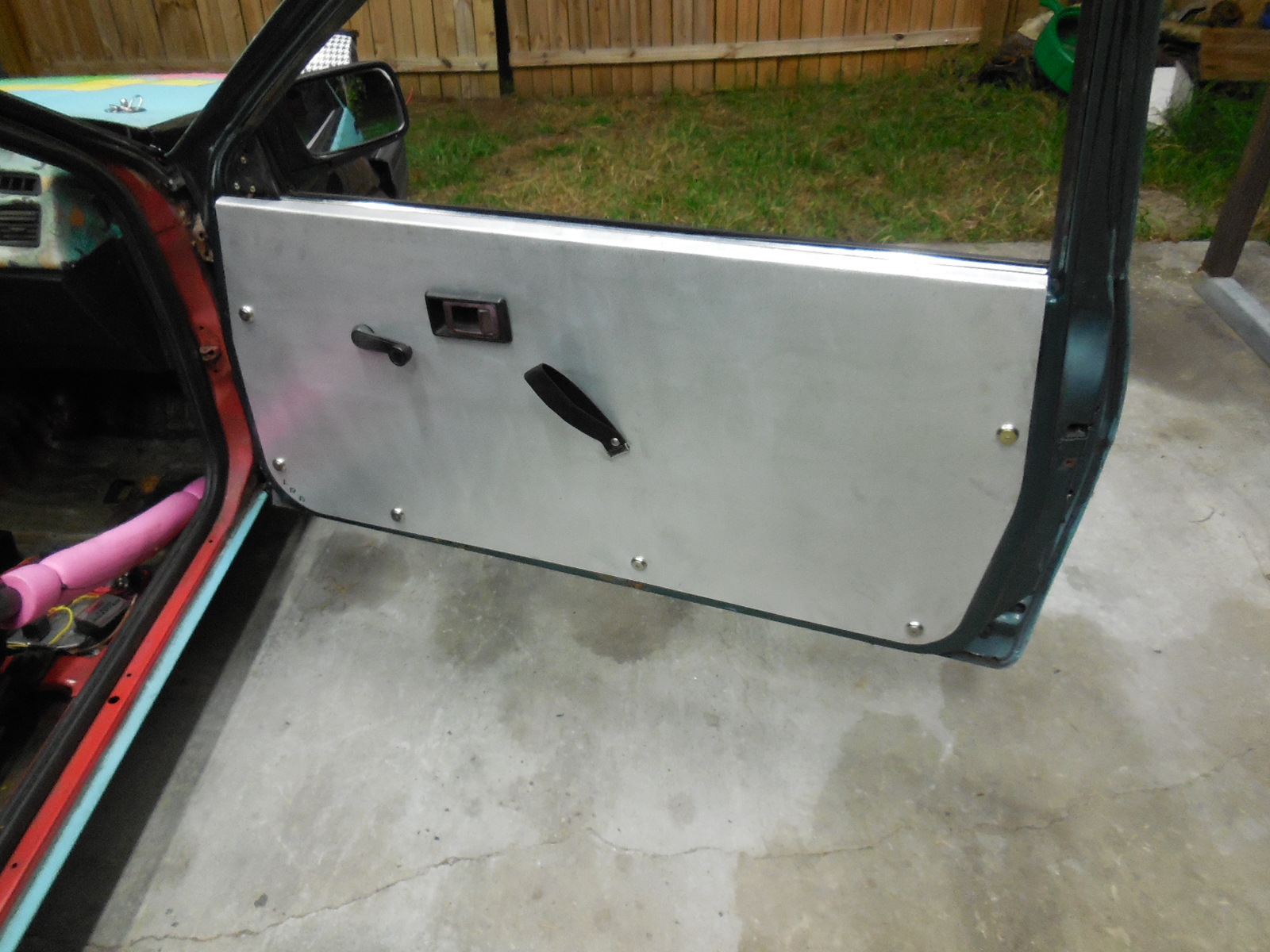 And here's what you get for $700, yup...$700 smackeroos:
:( It's not even berkeleying upholstered, for crying out loud! $700 dollars and no door pockets!
My other options are to spend several hundred dollars on used door cards that look pretty much like the ratty ones I already have, or spend $150 dollars on Yahoo Japan auctions for door cards that look pretty much like the ratty ones I already have, plus aren't the right color, plus fees, plus domestic shipping, plus international shipping.
-Dimmer switch. Mine is currently on the fritz...hasn't been available new from Toyota in about a decade. Rock Auto luckily sell just the switch component (and this aftermarket availability is a rare exception for electrical bits with this car) for about $60, but I think my issue is not the switch, but wear/breakage in the stalk/housing. I have little faith in the used market being able to produce anything better condition than what I have, but as it is, my headlights won't switch off, and I have no control over my low/high beam, maybe at best a suggestion of which I would prefer some of the time. I carefully disassembled, cleaned, and adjusted everything in the points contacts as best I could, but to no avail. Here's the part in question: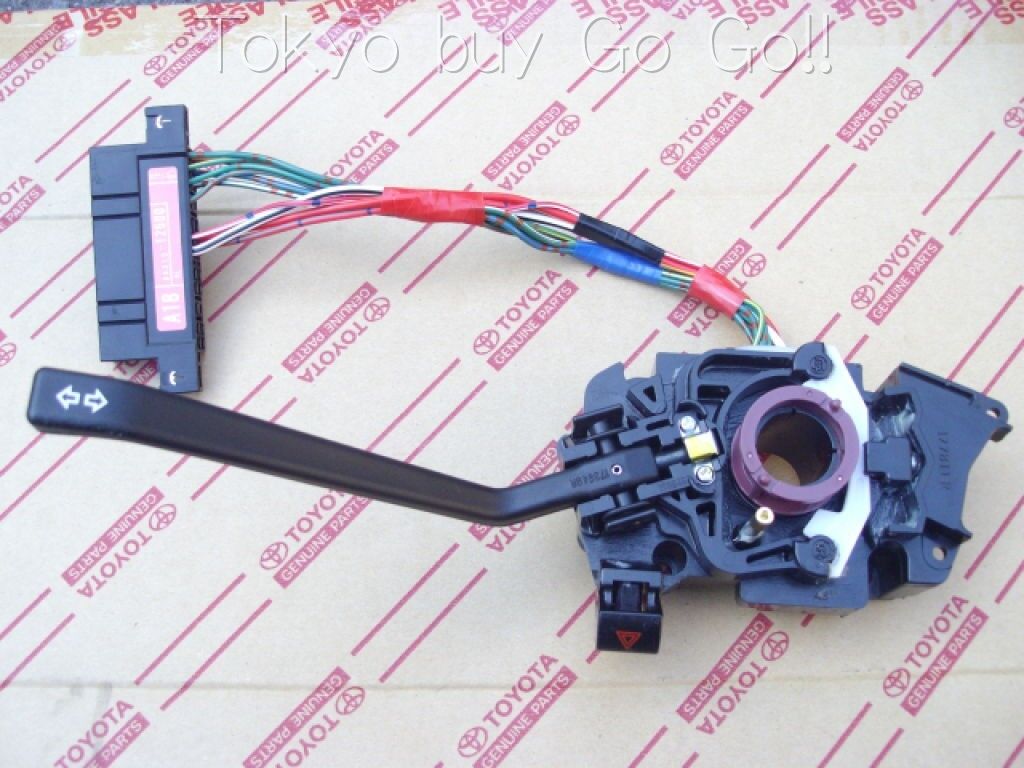 The pivoting part of the turn signal portion of the stalk seems to have worn to the point where it is messing with the contacts for the dimmer part of the assembly. It is AE86 specific, and LHD specific. I spent a long time researching potential parts cross-reference to no avail.
Interior. I have dozens of hours into plastic welding and plastic/vinyl painting on the intrior of this car. Last time I tried to order interior trim clips (about a dozen of them) I was told they would have to order from the warehouse, which didn't surprise me, and then I got a call a while later saying that Toyota's parts warehouse had 2 (two) of the dozen clips clips that I wanted, so my order would be only partially filled, and that part is now listed as NLA. I got the last two in the country, if not in existence.
I feel like it would be a great shame to take a 98% resto-modded car and start cobbling together half-assed parts in there now. Sure, I could get the headlights working with a bank of toggle switches, build my own wiring, and a row of holes drilled in the dash, but that wouldn't fit with the rest of the car. I could replace the ratty door cards with a sharp-edged sheet of aluminum and a pull-strap, but this car is a nice driver, not an SCCA racer, and it would be out of place.
Do I ditch the nearly complete project in frustration? Do I hold off on driving it while dedicating the next year of my life to haunting eBay, Yahoo Japan, etc, (even more than I already do) and keep spending hundreds on used parts that are often about the same as the worn stuff I already have? So far I've fabricated and modified a ton of stuff on this car to get it to where it is. I've machined coolant necks caliper mounts and rotor hats, molded small-scale interior plastics, fabricated and welded brackets, crossmembers, control arms, and small sheet metal parts, but I don't have the skills/tools for big interior trim or electrical parts, and I'm not aware of an affordable way to manufacture the stuff I currently need. If I can't make it, and can't put up the money for a production run, how can I try to convince someone else to make it?
I'm feeling near the end of my rope, which isn't good when I've been working for years and haven't even driven it much yet. What do you guys do in these types of situations?