First mountain bike I've bought new since my rigid Stumpjumper in 1996 or so, and the first bike I've bought new since I got my road bike around 2004. I've been drooling over this thing all year and my local shop and I came to an agreement.
Trek Supercaliber. Carbon everything. 23 lbs. About the fastest XC bike you can get. Climbs like my hardtail - no, really, people say that but I do ride a carbon hardtail - but without the punishment. I'm in love.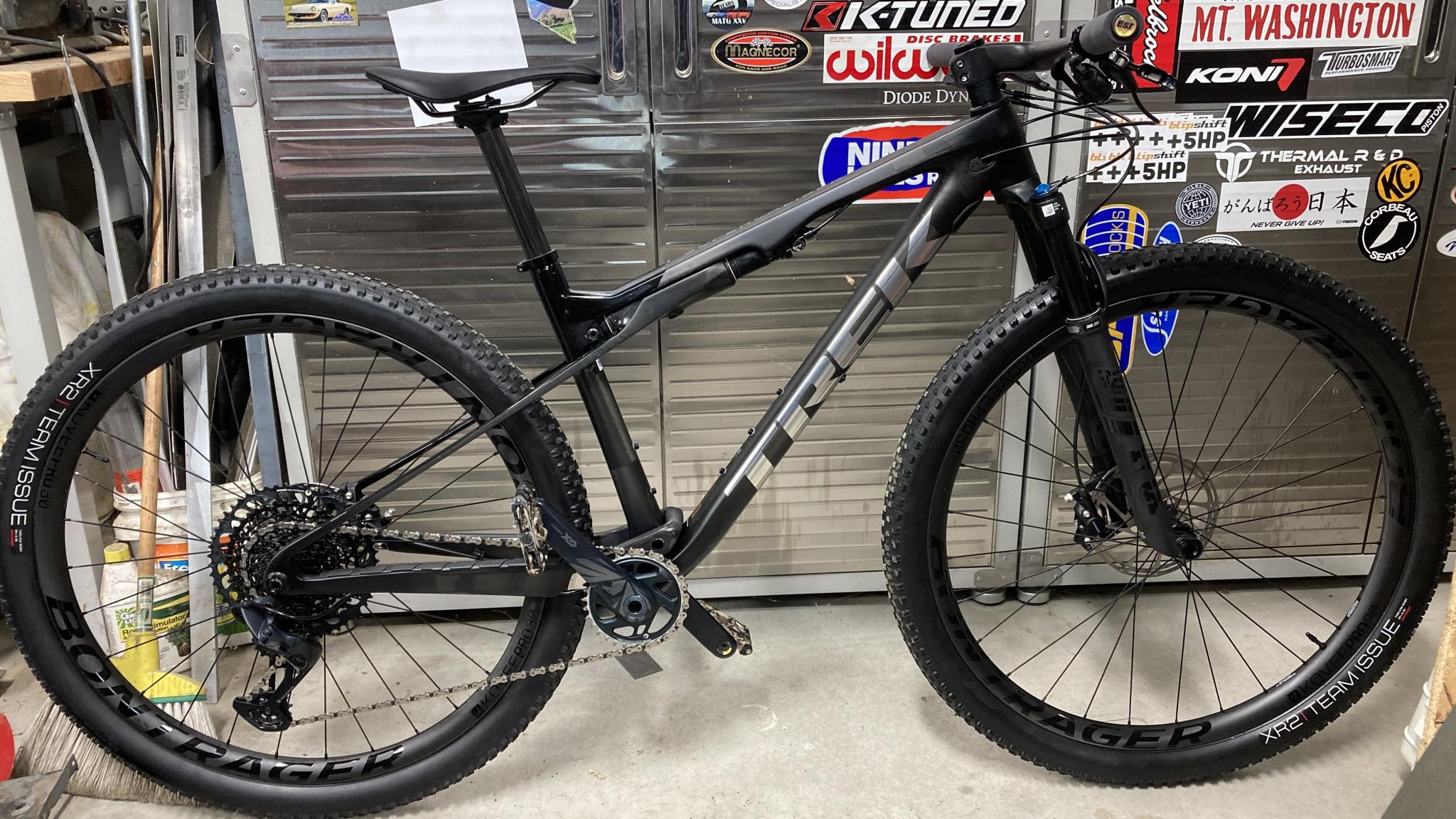 First ride was on snow covered trails. I was about 5% faster than normal despite the traction problems on steep climbs.