So the Yin and Yang continues...
The good:
- Gallbladder surgery went well and I didn't need anything stronger than Advil at home, and nothing for pain the 2nd day after surgery
- My father surgery went really well and waiting on pathology. Spoke to him today and he sounded better than before the surgery.
- Kiddo #1 has the Ram running a driving after rebuilding it from his accident
- Kiddo #1 did front struts on my sisters Sportage today and things went smoothly.
The Bad:
- I need to get the yard cleaned up this week to get ready for party after Kiddo #2s bar mitzvah next Saturday.
-The cleanup includes having to hide the parts truck if it doesn't sell, but the fuel pump isn't working. It was working when I brought it home, so maybe a bad connection.
- I need to move snowmobiles, but a couple don't run, and I am not supposed to overdo it.
- the driveway company that was supposed to do my driveway is no returning calls
- My sister was using my Jeep this week (her Sportage had a broken coil spring, hence the strut replacement), since I was home recovering and caught the rear fender on the carport at my other sisters house.
So hopefully the hive can help tip things back to even or maybe in favor of the good.

My sister offered to pay to have the damage fixed, but it's a 2007 and the paint isn't perfect (color is mismatched in certain light). I don't want to see her pay to pay a ridiculous amount to fix it.
Here's some photos of the damage (not great since it was dark out):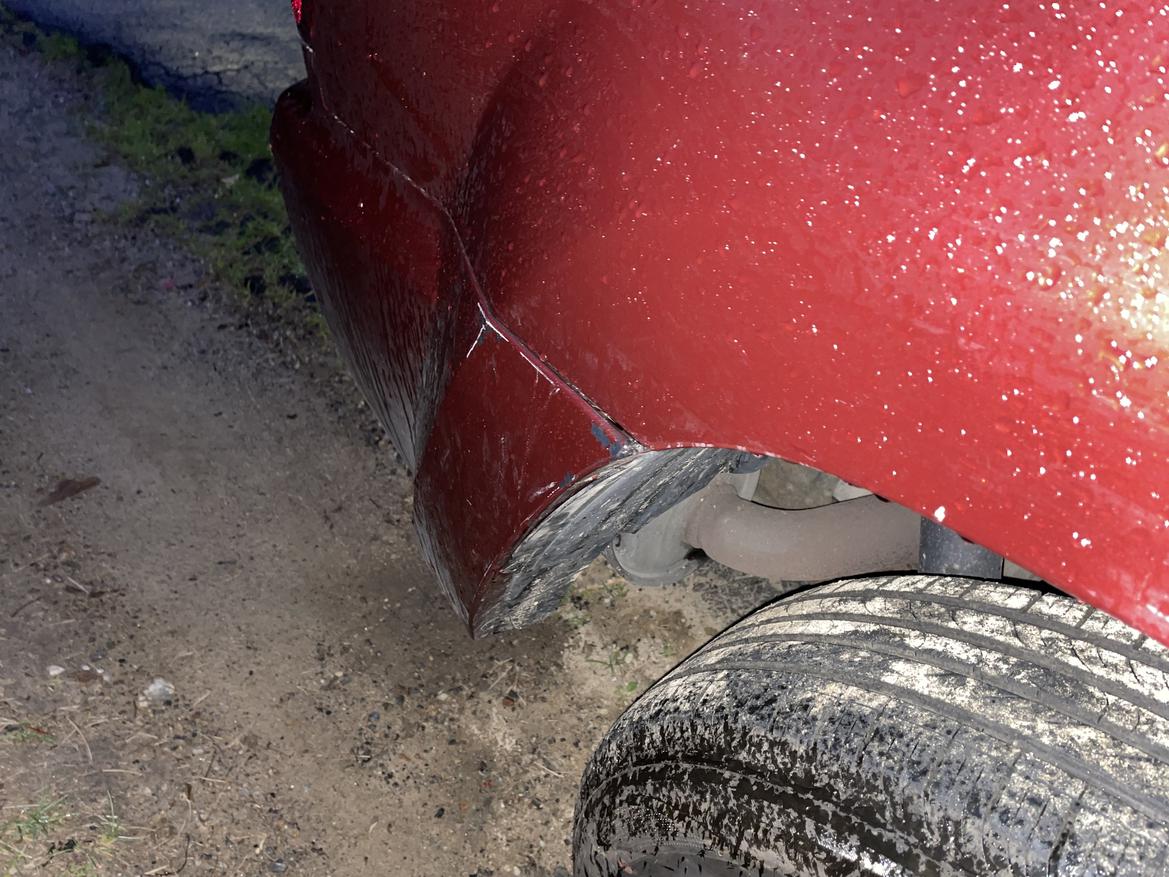 As you can see the damage is focused around the wheel opening. So I was thinking if I can find some flares for it that aren't obnoxiously large, then I could do a little work to straighten, touch up the fender enough to prevent rust, and camouflage the damage with the flare.

I'm thinking something like this might work:
But....
I have what might be the only Jeep model that no one makes flares for in 2022.

TL:DR
Anyone know where to get flares for a 2007 Jeep Grand Cherokee Limited? Looking to cover the damage without being overbearing.