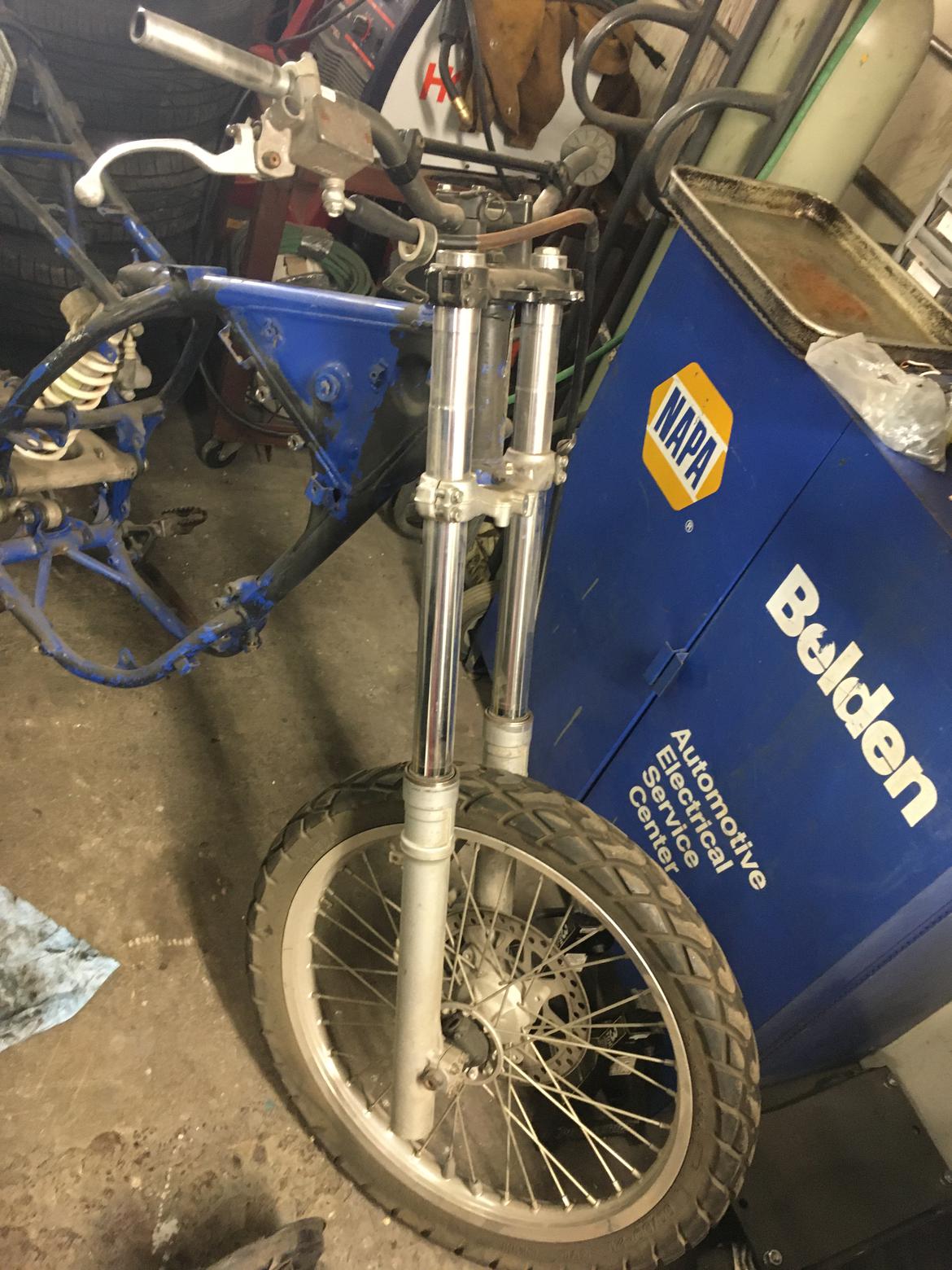 I bought this roller to repair a wrecked DR350SE I used to have, but I ended up selling the wrecked bike.

Frame, forks, swingarm, dirt rear shock, footpegs, kickstand, brake cores, and wheelset included. Vermont paperwork in my name.

Perfect for fixing a bent bike, or for getting a dirt model streetable in a restrictive state like Oregon.

Asking $350; open to offers. Ask about other DR350 parts as I have some other miscellaneous spares.