So as usual, I decided to drive my new 1966 Volvo 1800S from LA to Chicago, by way of Monterey and San Francisco. While this might sound a bit crazy, I did insure that the car was ready for the trip.
I had already had Eric and Ian at Hi Performance in Southern California rebuild the front end and fix various systems that needed attention.
After flying into LAX I went to their shop and picked up the car. All was great and the car and I were making good time until I tried the headlights. It seemed that they did not work.
With the assistance of my brother in law and Eric who at 7PM called me back to help, we found that the connections to the floor hi/low beam switch had been disconnected. We had lights and made our way to Buttonwillow with no incident.
After spending Saturday at the VARA race and the Smallbore Cup enduro, we drove up to Pleasanton, again with no incident. Amazingly, our fuel mileage average so far was 33MPG at an average of 75MPH. Not bad for a 45 year old car.
On Monday we took the car to I Roll Motors to return some parts we did not need and to have Mike check the car over a final time. He replaced a hat seal on the speedo drive and proclaimed the car cross country drive worthy.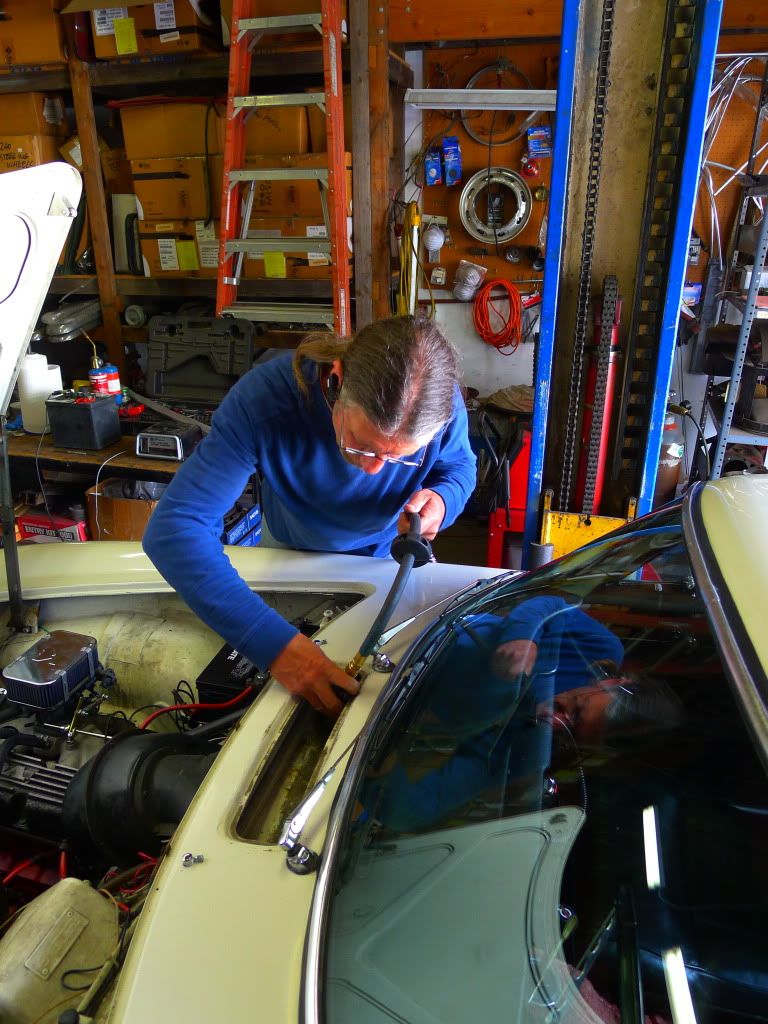 We also bought the sheetmetal we needed for our rust repairs from Mike and he sent us on our way.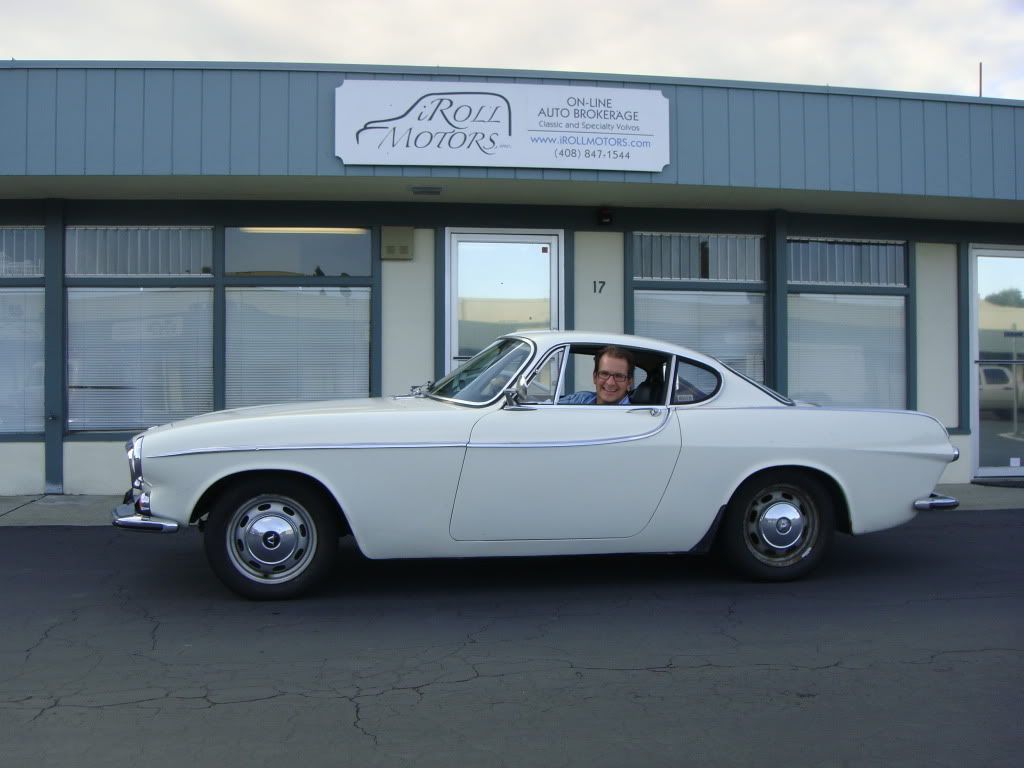 We had put together a toolkit for the trip. Unfortunately after checking with Mike about needing metric or SAE tools we learned that metric was wrong and SAE was correct. Sears was happy enough to exchange the tools for us and we are happy we did this as we needed these tools later.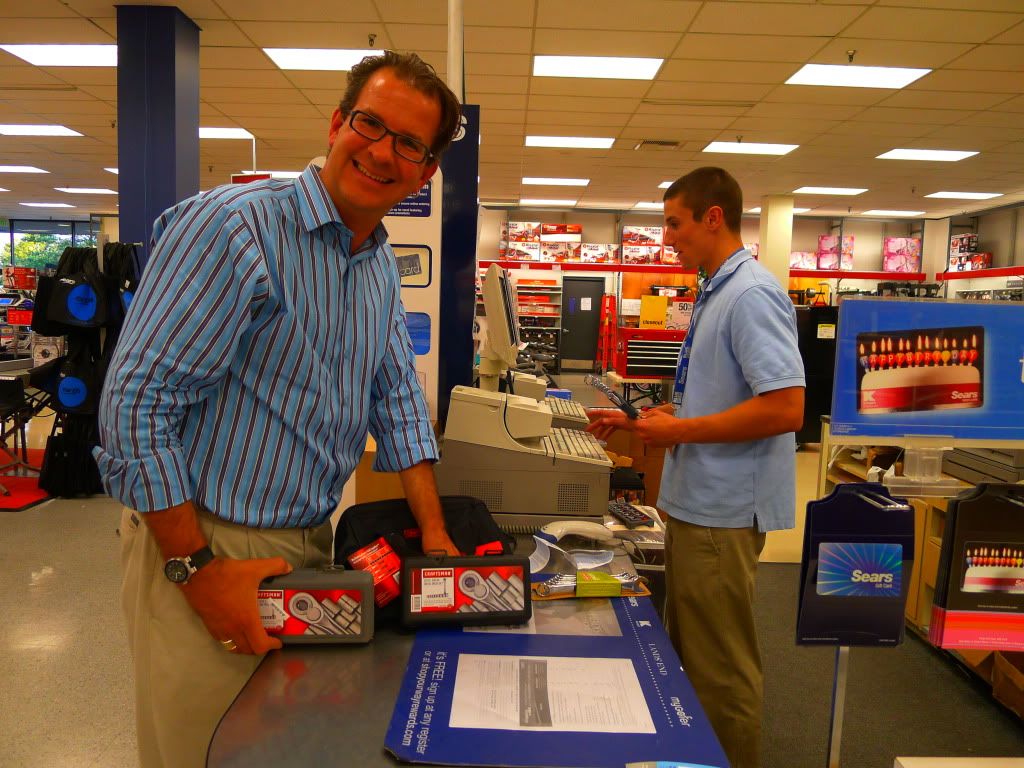 After attending the Friends of Triumph race for 2 days at Mazda Raceway Laguna Seca, I picked up my driving partner and friend John Nikas and we headed out on our trip, making it to the Donner Lake area.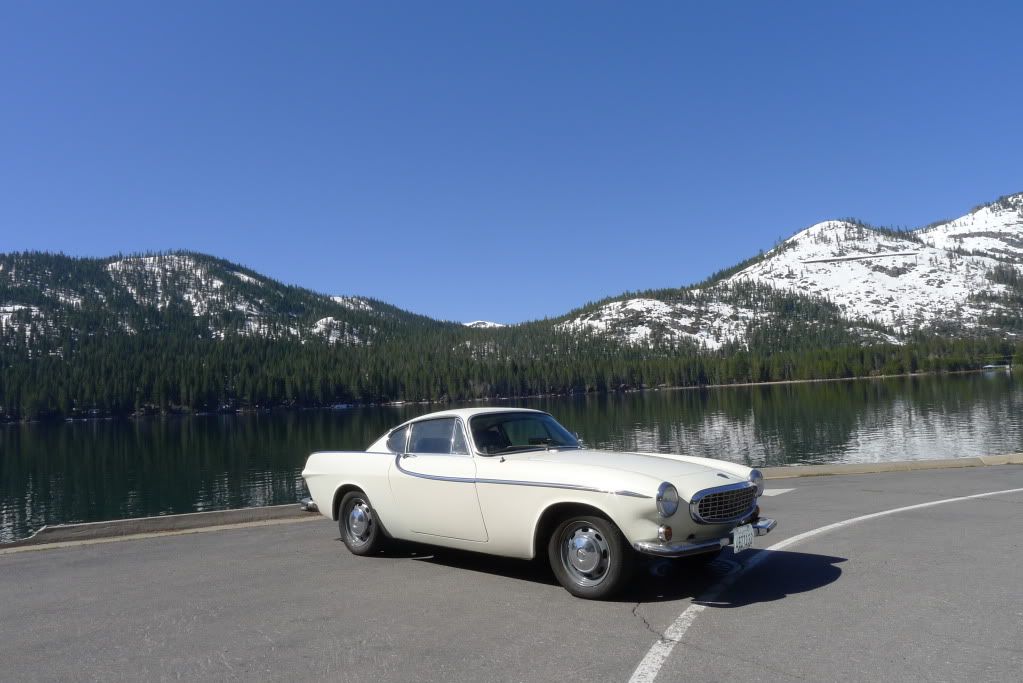 The next day saw us drive through Nevada and Utah. We stopped at Bonneville for a photo op and then quit for the night in Park City Utah.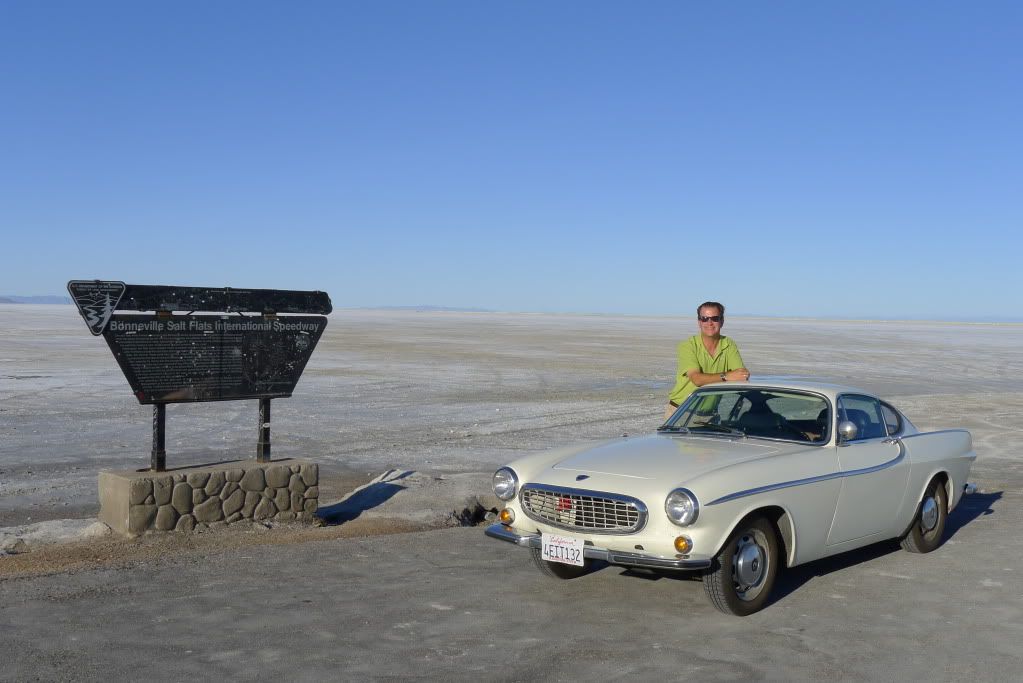 During the drive in Nevada, we were able to really see what the car could do. Happily it can definitely still move down the road.
In Park City we ran into our only problem during the trip. We had a generator light not go off when we started the car. Hoping for the easiest solution, I first replaced the regulator with our spare but still no go. After testing the charging system we found we had volts but no amps, pointing at the generator. master mechanic and driving partner John not only replaced the work brushes in the generator but also found that a lead had broken off inside. he was amazingly able to repair the lead with a soldering iron bought at the most expensive hardware store on earth and it was fixed.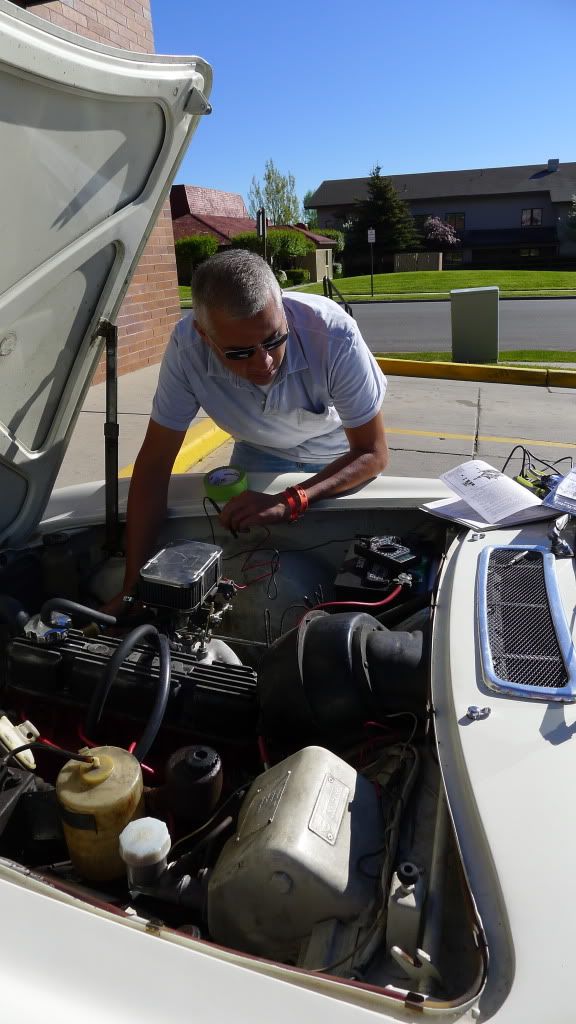 The rest of the trip was nice and uneventful. We stopped at a few roadside sites that offered great photo ops.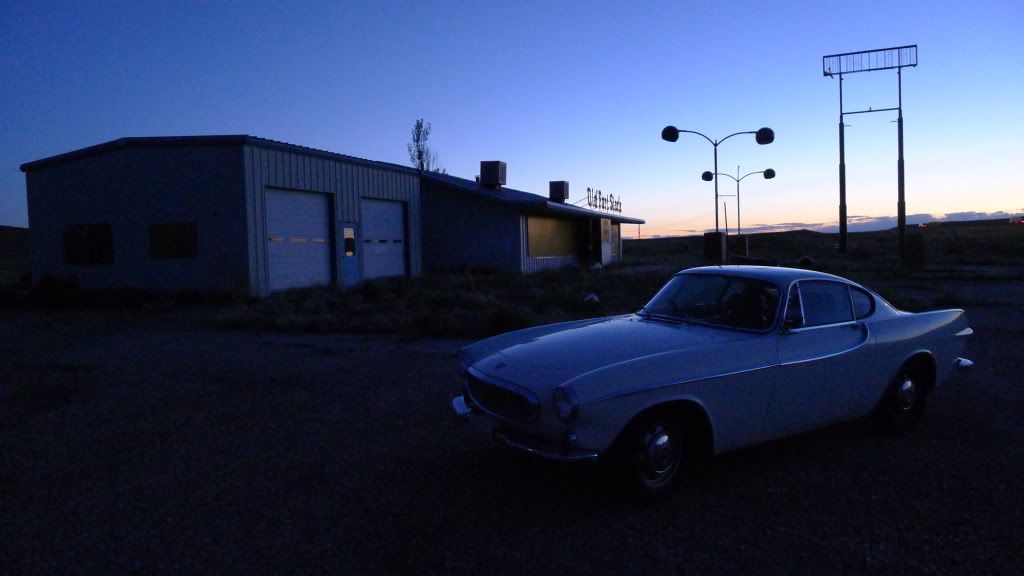 On Saturday night, we parked the car in my driveway in Barrington and celebrated the end of the trip.
This should be a lesson that many of our cars can be very reliable transportation and offer great motoring pleasure on cross country trips, or trips to the local Coffeehouse. Get out there and drive.